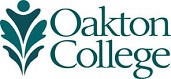 Title IX and Sexual Misconduct Policy
It is the intent of this policy to prevent any occurrence of sexual misconduct at the College and to inform all members of the College community of the procedures to follow if questions or problems arise. To provide an environment conducive to learning and to professional performance and development, the College shall not tolerate sexual misconduct in any form by any employee, student or third person.
Oakton Community College does not discriminate on the basis of sex in its educational programs. Sexual harassment and sexual violence are types of sex discrimination. Other prohibited acts (whether sexual in nature or not) that are forms of sex-based discrimination include dating violence, domestic violence, and stalking.
The College issues this statement of policy to inform the community of our comprehensive plan that addresses sexual misconduct and our educational programs and procedures that attend to matters of sexual harassment, sexual assault, domestic violence, dating violence, and stalking, whether the incident occurs on or off campus and after it is reported to a College official1. In this context, the College reaffirms its commitment to maintain a campus environment emphasizing the dignity and worth of all members of the community.
To oversee the implementation of this policy, Oakton Community College has established a team of staff members and administrators that includes the Title IX Coordinator and representatives from Student Affairs, Human Resources, Campus Public Safety, and Student Conduct. The team will meet at least once annually to develop, review, and revise protocols, policies, and procedures for addressing domestic and sexual violence on campus.
Oakton Community College is committed to maintaining a campus environment emphasizing the dignity and worth of all members of the community. Any individual who wishes to report a concern or complaint relating to discrimination or harassment may do so by contacting the College's Title IX coordinator at titleix@oakton.edu.
You may also file an online report and a member of the Title IX team will get back to you within 48 hours.
The Title IX coordinator can provide information regarding both informal dispute resolution processes and formal complaint options. The College will protect the identity of persons who report having been victims of sexual assault, domestic violence, dating violence, or stalking to the fullest extent of the law.
Individuals with complaints of this nature also have the right to file a formal complaint with the United States Department of Education:
Office for Civil Rights (OCR)
400 Maryland Avenue, SW
Washington, DC 20202-1100
Customer Service Hotline Number: 800.421.3481
Fax: 202.453.6012
TDD: 877.521.2172
E-mail: OCR@ed.gov
Web: www.ed.gov/ocr
1 A "College official" is a Campus Security Authority as defined by the Clery Act, including: Department of Public Safety personnel, individual(s) or organization(s) specified in policy to which students and employees should report crimes, or official(s) who have significant responsibility for student and campus activities.