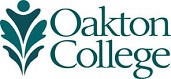 Terms and Definitions*
There are numerous terms used by Oakton Community College in our policy and procedures.
Sexual Misconduct can include any form of sexual harassment, sexual assault, domestic violence, dating violence, or stalking.
Sexual Harassment is illegal under both state and federal law and objectionable under any circumstance. It is the College's policy1 that no member of the College community may sexually harass any other member of the College community. The College shall not condone sexual harassment of or by students, faculty members, staff members, or administrators. Sexual advances, requests for sexual favors, or other verbal or physical conduct of a sexual nature constitute harassment when:
Submission to such conduct is deemed to be either explicitly or implicitly a term or condition of an individual's employment or education;
Submission to or rejection of such conduct by an individual is deemed to be used as the basis for academic or employment decisions affecting that individual; or
Such conduct has the purpose or effect of unreasonably interfering with an individual's academic or work performance or creating an intimidating, hostile, or offensive educational or employment environment. This includes any program or activity under the auspices of the College.
Consent is defined in Illinois as "a freely given agreement to the act of sexual penetration or sexual conduct in question. Lack of verbal or physical resistance or submission by the victim resulting from the use of force or threat of force by the accused shall not constitute consent. The manner of dress of the victim at the time of the offense shall not constitute consent." The law also states:
A person who initially consents to sexual penetration or sexual conduct is not deemed to have consented to any sexual penetration or sexual conduct that occurs after he or she withdraws consent during the course of that sexual penetration or sexual conduct. In addition to this, prior relationship does not indicate consent to future activity; a person who is asleep or mentally or physically incapacitated, either through the effect of drugs or alcohol or for any other reason, is not capable of giving valid consent; and, when under the influence of mind-altering substances such as drugs or alcohol, one is unable to neither give nor get consent.
Sexual Assault is sexual penetration by force or threat of force, or an act of sexual penetration when the victim was unable to understand the nature of the act or was unable to give knowing consent. Sexual assault can be defined as any type of sexual contact or behavior that occurs by force or without consent of the recipient of the unwanted sexual activity. Falling under the definition of sexual assault is sexual activity such as forced sexual intercourse, sodomy, child molestation, incest, fondling, and attempted rape. It includes sexual acts against people who are unable to consent either due to age or lack of capacity.
Factors that can increase the seriousness of criminal sexual assault include, but are not limited to, situations where the offender is armed with, uses, or displays a firearm, dangerous weapon, or similar object; the offender causes bodily harm or death to the victim; the offender threatens or endangers the life of the victim or any other person; the assault is committed during the course of another felony; the victim is elderly or is physically or intellectually disabled; the offender delivers any controlled substance to the victim without the victim's consent or by threat or deception; or circumstances involve differing ages between the offender and victim.
Domestic Violence can be defined as a pattern of abusive behavior that is used by an intimate partner to gain or maintain power and control over the other intimate partner. Domestic violence can be physical, sexual, emotional, economic, or psychological actions or threats of actions that influence another person. It includes any behaviors that intimidate, manipulate, humiliate, isolate, frighten, terrorize, coerce, threaten, blame, hurt, injure, or wound someone.
Any person who hits, chokes, kicks, threatens, harasses, or interferes with the personal liberty of another family or household member has broken Illinois domestic violence law. Under this law, family or household members are defined as:
family members related by blood or marriage;
people who are married or used to be married;
people who share or used to share a home, apartment, or other dwelling;
people who have or say they have a child in common;
people who have or say they have a blood relationship through a child;
people who are dating or used to date, including same sex couples; and
people with disabilities and their personal assistants.
Dating Violence means violence committed by a person who is or has been in a social relationship of a romantic or intimate nature with the victim and where the existence of such a relationship will be determined based on a consideration of the following factors:
(a) the length of the relationship,
(b) the type of relationship, and
(c) the frequency of interaction between the persons involved in the relationship.
Dating Violence is a pattern of behavior in any relationship that is used to gain or maintain power and control over an intimate partner. Dating violence is a form of domestic violence and is also known as intimate partner violence.
Illinois law states that domestic violence is physical abuse, harassment, forcible actions, or interference with the personal liberty of another family or household member (including but not limited to spouses, former spouses, dating partners, and people who share a home, such as roommates).
Stalking is committed when a person (a) engages in a course of conduct directed at a specific person, and the conduct would cause that person to fear for his or her safety or the safety of another, or suffer other emotional distress; (b) follows/observes a person on at least two separate occasions and transmits a threat, or causes fear of bodily harm, sexual assault, confinement, or restraint of that person or a family member; or (c) has previously been convicted of stalking and on one occasion follows/observes that same person and transmits a threat of bodily harm, sexual assault, confinement, or restraint to that person or a family member.


*Comprehensive legal definitions and penalties for the crimes of Domestic Battery, Criminal Sexual Assault, Stalking, and other offenses can be found in Chapter 720, Section 5 of the Illinois Compiled Statutes, or on the Illinois General Assembly website at: http://www.ilga.gov/legislation/ilcs/ilcs3.asp?ChapterID=53&ActID=1876.
1Oakton Community College Policy Number 1101