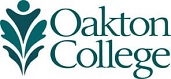 The goal of the Accounting Associate curriculum is to prepare students for employment in accounting positions upon completion of the degree or certificates. Graduates may qualify as tax aides, assistants to controllers or staff accountants.
The curriculum offers a 63-credit-hour A.A.S. degree program, and four accounting certificates: a 42-credit-hour certificate in accounting with concentrated study in accounting principles, intermediate accounting, cost accounting, and federal taxes; a 20-credit-hour accounting technology certificate that prepares students for entry-level accounting jobs; an 18-credit-hour in income tax preparation certificate that leads to the IRS enrolled agent exam; and a 25-36-credit-hour professional accounting-CPA preparation certificate that leads to the national uniform CPA exam.
For students planning to transfer, senior-level institutions usually accept ACC 153 and ACC 154 only.
For students working toward the CPA examination, the Board of Examiners accepts all accounting and business courses taken at Oakton toward 150-hour requirement. The Board of Examiners also requires candidates to take 30 credit hours of accounting. Most accounting courses at Oakton will satisfy the 30-credit-hour requirement, but not all. Check the course list on the Frequently Asked Question page.
Additional information concerning the CPA examination may be obtained from: Illinois Board of Examiners, 1120 Diehl Road Suite 107, Naperville, IL 60563, 815.753.8900, or www.ilboe.org. They can be contacted at help@ilboe.org.
For more information about Oakton's accounting program, see the Frequently Asked Questions or contact Leslie Van Wolvelear, student advisor for the accounting program, at 847.376.7135 or lvanwolv@oakton.edu.
Announcements
New course: Take ACC 180 to expand your knowledge and skills with Microsoft Excel. The course is focused on applied uses for accounting. This course is open to anybody with basic accounting knowledge and is eligible for 45 hours of CPE credit for CPA's.
New course: Take ACC 183 to learn the necessary skills to become a QuickBooks Certified User in one semester. This course is open to anybody with basic accounting knowledge and is eligible for 45 hours of CPE credit for CPA's.
Take Research, Ethics, and Communications at Oakton
Oakton has courses to satisfy the new education requirements for CPA Candidates. These are all offered online. Research-ACC 243, Ethics-MGT 276 or BUS 107, Business Communications-MGT 118
Students are eligible for free membership with the Illinois CPA Society. This gives access to networking events, job postings, scholarships, and other programs. It is highly recommended.