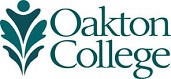 Fundamentals of Two-Dimensional Art I
I.     Course Prefix/Number: ART 105
       Course Name: Fundamentals of Two-Dimensional Art I
       Credits: 3 (3 lecture; 6 lab)
II.    Prerequisite
None
III.   Course (Catalog) Description
Course explores basic flat art design fundamentals and media, image, technique, concept, and vocabulary of design. Content includes pencil, pen and ink, brush and ink, charcoal, pastel and designers' colors or acrylics, relationships of visual imagery through depth in plastic illusion, elements of design (line, value, texture, color, contrast, balance) and composition. Studio work outside regular class time required.
IV.   Learning Objectives
1. Student will indicate a working knowledge of the visual vocabulary of 2 dimensional art.
2. Student will list and identify, through visual examples, the art elements of: line, shape, form, value, color, texture and space.
3. Student will list and identify, through visual example, concepts of "depth in plastic illusion" of: linear perspective, atmospheric perspective, chiaroscuro, position, size, color, overlap, and transparency.
(The following objectives all constitute the use of original art work to solve specific visual problem assignments)
4. Student will design and compose artwork, through tactile and digital applications, that examines and illustrates …
       a. Positive and negative space
       b. Line; qualities, characteristics and mood
       c. Value; approaches to creating form
       d. Texture; actual, simulated, invented
5. Color; color wheel, mixing to create secondaries and intermediates, color grays and browns
6. Composition; symmetrical, asymmetrical radial, spiral, and crystallographic
5. Student will objectively critique his/her and others' art work
V.    Academic Integrity and Student Conduct
Students and employees at Oakton Community College are required to demonstrate academic integrity and follow Oakton's Code of Academic Conduct. This code prohibits:
• cheating,
• plagiarism (turning in work not written by you, or lacking proper citation),
• falsification and fabrication (lying or distorting the truth),
• helping others to cheat,
• unauthorized changes on official documents,
• pretending to be someone else or having someone else pretend to be you,
• making or accepting bribes, special favors, or threats, and
• any other behavior that violates academic integrity.
There are serious consequences to violations of the academic integrity policy. Oakton's policies and procedures provide students a fair hearing if a complaint is made against you. If you are found to have violated the policy, the minimum penalty is failure on the assignment and, a disciplinary record will be established and kept on file in the office of the Vice President for Student Affairs for a period of 3 years.
Please review the Code of Academic Conduct and the Code of Student Conduct, both located online at
www.oakton.edu/studentlife/student-handbook.pdf
VI.   Sequence of Topics
A. Depth in Plastic Illusion—Methods of Creating Depth on a Flat Surface
        1. Linear perspective
        2. Atmospheric perspective/chiaroscuro
        3. Size relationships
        4. Position on the picture plane
        5. Color relationships
        6. Overlapping
        7. Transparency

B. Elements of Design (General)
        1. Form
        2. Line
        3. Shape
        4. Value
        5. Texture
        6. Color
        7. Space

C. Elements of Design (Specific)
        1. Form
              a. Organization:  picture plane
                    i. picture frame
                   ii. positive and negative space
              b. Principles of organization:  harmony and variety
                    i. rhythm and repetition
                   ii. pattern
                  iii. contrast
                  iv. balance/composition
         2. Line
              a. Physical characteristics of line
                     i. measure
                         a. type
                         b. direction
                         c. location
                         d. character media
                    ii. Use of line
                         a. contour
                   iii. calligraphic
                         a. decorative
                         b. plastic mass
                         c.  expressive qualities
               b. Use of Shapes
                      i. plane
                     ii. volume
                    iii. biomorphic shapes
                    iv. geometric shapes
                     v. decorative shapes
                    vi. edges of shapes
               c. Use of value
                     i. value pattern   contrast
                    ii. shadow highlight
                   iii. chiaroscuro shading
                   iv. local value
                   v. expressive qualities
              d. Use of texture
                     i. actual collage
                    ii. simulated Trompe l'oeil
                   iii. invented
                   iv. contrasts
              e. Uses of color
                     i. color theory
                    ii. color mixing tints, hues, tones
                   iii. color relationships
                   iv. color schemes
                   v. expressive/compositional qualities
              f. Space
                    i. Methods of creating space
                    (See "A." depth in plastic illusion)
                   ii.  Balance/composition
                          a. symmetrical
                          b. asymmetrical
                          c. radial
                          d. crystalographic pattern
D. Contrast
        1. Visual excitement through contrast, balance through contrast
        2. Design principles explored
            a. Line
            b. Point
            c. Plane
            d. Volume
            e. Large/Small
            f.  High/Low
            g. Thick/Thin
            h. Broad/Narrow
            i.  Transparent/Opaque
            j.  Smooth/Rough
            k. Rest/Motion
            l.  Much/Little
            m. Contrasts in direction
            n. Light/Dark
            o. Soft/Hard
            p. Light/Heavy

E. Health and Safety Issues
      1. Proper use of materials
      2. Clean-up procedures
      3. Venting of aerosol dispersoids
      4. Proper storage practices (including flammable and/or toxic materials)
      5. Ethical and legal considerations for disposal



VII.  Methods of Instruction
Classes are a combination of lecture, technical application, media demonstration, slides, examples, and individualized open studio instruction time. Every major project is followed by a class critique in an effort to stimulate articulation and individual response.

Course is taught face-to-face.
Course may be taught as face-to-face, hybrid or online course.
VIII. Course Practices Required
Students will be required to demonstrate an understanding of materials on eight to ten major projects.  The projects must demonstrate design fundamentals and personal concept.  The course will require at least three hours a week of work in addition to class time.  Regular attendance is required.
    A. Attend all critiques as scheduled
    B. Do all homework assignments
    C. Produce all major area assignments for critique on-time
    D. Engage in critique sessions
    E. Demonstrate understanding of related art elements
    F. Demonstrate technical proficiency in media covered



IX.   Instructional Materials
Note: Current textbook information for each course and section is available on Oakton's Schedule of Classes.

A. Illustration board
B. Permanent markers
C. Ink (brush & pen)
D. Drawing boards, T squares, triangles and shape templates
E. Pencils
F. Charcoal
G. Pastels
H. Gouache (designer's colors) or Acrylics
I. Collage
X.    Methods of Evaluating Student Progress
A. Formal evaluations (critiques) of the student's work are structured within the group class reviews of individual assignments.

B. Also informal, one on one, non-graded critiques as work develops are integral to the course structure.

*Final portfolio review/evaluation with instructor (instructor's and/or Art Faculty Committee's option)

C. Attendance is mandated by instructor.

D. Critiques are given and therefore attendance at critique time is mandatory.  Art work not presented in critique will be graded one half letter lower for each class date late.

E. Plagiarism of another's art work constitutes fraud and will result in failure.

F. Test, exams, quizzes are at the discretion of instructor.


XI.   Other Course Information
If you have a documented learning, psychological, or physical disability you may be entitled to reasonable academic accommodations or services. To request accommodations or services, contact the Access and Disability Resource Center at the Des Plaines or Skokie campus. All students are expected to fulfill essential course requirements. The College will not waive any essential skill or requirement of a course or degree program.
Oakton Community College is committed to maintaining a campus environment emphasizing the dignity and worth of all members of the community, and complies with all federal and state Title IX requirements.
Resources and support for
pregnancy-related and parenting accommodations; and
victims of sexual misconduct
can be found at
www.oakton.edu/title9/
.
Resources and support for LGBTQ+ students can be found at
www.oakton.edu/lgbtq
.