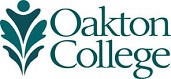 Excel Application Specialist Certification Preparation
I.     Course Prefix/Number: CAB 138
       Course Name: Excel Application Specialist Certification Preparation
       Credits: 1 (1 lecture; 1 lab)
II.    Prerequisite
Recent completion of CAB 135 or consent of instructor.
III.   Course (Catalog) Description
Course offers an intensive review of the methods and techniques which should be on the Microsoft Application Specialist Certification Exam for Microsoft Excel. This will include taking actual sample exam questions under both an untimed and timed environment.
IV.   Learning Objectives
Upon completion of the course, the student should be prepared to take the Microsoft Excel Application Specialist Certification Exam.
To prepare for the exam, the following objectives need to be completed:
Review Excel essentials, including how to create, edit, print and save workbooks
Learn how to format cells and cell ranges, both manually and conditionally
Understand how to use Themes and Styles, how to properly apply headers and footers, and how to properly manage worksheet printing
Learn how to organize and work with multiple worksheets within a workbook
Analyze and master the manipulation of data within Excel, including find and replace, data integrity validation, sorting, filtering, and subtotaling data
Examine various ways to use formulas and functions, utilizing cell references, cell ranges, and functions that summarize and display data
Examine and analyze advanced formulas, including formulas to conditionally display data, to look up data, plus to format and modify text
Master the creation of charts from worksheet data, including the appropriate chart type to use, and how to manipulate and control the appearance and location of charts in the workbook
Learn how to insert pictures and shapes into worksheets, and how to manipulate their appearance and location in the worksheet
Master the various techniques of securing and sharing workbooks, and how to manage the  security and sharing over time
V.    Academic Integrity
Students and employees at Oakton Community College are required to demonstrate academic integrity and follow Oakton's Code of Academic Conduct. This code prohibits:

• cheating,
• plagiarism (turning in work not written by you, or lacking proper citation),
• falsification and fabrication (lying or distorting the truth),
• helping others to cheat,
• unauthorized changes on official documents,
• pretending to be someone else or having someone else pretend to be you,
• making or accepting bribes, special favors, or threats, and
• any other behavior that violates academic integrity.

There are serious consequences to violations of the academic integrity policy. Oakton's policies and procedures provide students a fair hearing if a complaint is made against you. If you are found to have violated the policy, the minimum penalty is failure on the assignment and, a disciplinary record will be established and kept on file in the office of the Vice President for Student Affairs for a period of 3 years.
Details of the Code of Academic Conduct can be found in the Student Handbook.
VI.   Sequence of Topics
A.    Excel Essentials
        1.    Working in the Excel Window
        2.    Working with an Existing Workbook

B.    Creating and Editing a Workbook
        1.    Creating a Workbook
        2.    Populating a Worksheet with Data
        3.    Cutting, Copying, and Pasting Data
        4.    Editing a Workbook's Properties
        5.    Printing a Worksheet
        6.    Saving a Workbook for the First Time

C.    Formatting Cells and Ranges
        1.    Inserting and Deleting Cells
        2.    Manually Formatting Cell Contents
        3.    Copying Cell Formatting with the Format Painter
        4.    Formatting Cells with Styles
        5.    Working with Hyperlinked Data
        6.    Applying Conditional Formatting to Cells
        7.    Clearing a Cell's Formatting

D.    Worksheet Formatting
        1.    Working with Rows and Columns
        2.    Using Themes
        3.    Modifying a Worksheet's on-Screen and Printed Appearance
        4.    Inserting Headers and Footers
        5.    Preparing a Document for Printing

E.     Managing Worksheets
        1.     Organizing Worksheets
        2.     Working with Multiple Worksheets
        3.     Using Zoom and Scroll to Change OnScreen View
        4.     Finding and Replacing Data
        5.     Locating Data with the Find Command
        6.     Replacing Data with the Replace Command

F.    Working with Data
        1.     Ensuring your Data's Integrity
        2.    Sorting Data
        3.    Filtering Data
        4.    Subtotaling Data
        5.    Setting up Data in Table Format

G.     Using Basic Formulas and Functions
        1.    Building Basic Formulas
        2.    Using Cell References in Formulas
        3.    Using Cell Ranges in Formulas
        4.    Summarizing Data with Functions
        5.    Using Formulas to Create Subtotals
        6.    Controlling the Appearance of Formulas

H.    Using More Advanced Formulas
        1.    Using Formulas to Conditionally Summarize Data
        2.    Using Formulas to Look up Data in a Workbook
        3.    Adding Conditional Logic Functions to Formulas
        4.    Using Formulas to Format Text
        5.    Using Formulas to Modify Text

I.    Creating Charts from Your Data
        1.    Building Charts
        2.    Formatting a Chart with a Quick Style
        3.    Manually Formatting the Parts of a Chart
        4.    Modifying a Chart

J.     Adding Pictures and Shapes to a Worksheet
        1.    Inserting Pictures
        2.    Adding Shapes
        3.    Copying or Moving a Graphic
        4.    Formatting Graphics

K.     Securing and Sharing Documents
        1.    Securing Your Work Before Sharing It with Others
        2.    Distributing a Workbook by E-Mail
        3.    Tracking Changes to a Workbook
        4.    Adding Comments to a Workbook
        5.    Printing Comments
VII.  Methods of Instruction
Demonstrations with concurrent hands-on, assignments, quizzes, and practice exam questions,  both timed and un-timed.

Course may be taught as face-to-face, media-based, hybrid or online course.
VIII. Course Practices Required
Course will be fast-paced with a heavy emphasis on "repetition", to reinforce the steps necessary to quickly get to the dialog boxes and other interfaces necessary to get each exam task done.
IX.   Instructional Materials
Note: Current textbook information for each course and section is available on Oakton's Schedule of Classes.

Textbooks, online resources, and such other materials deemed appropriate for the topic and assigned by the program and instructor.
USB Flash Drive
SOFTWARE: MICROSOFT EXCEL, TRANSCENDER TESTING SOFTWARE
X.    Methods of Evaluating Student Progress
Evaluation will be based on completion of assignments and quizzes, as well as how well you do on the practice exam questions.

XI.   Other Course Information
Software users! Copying software is in violation of Federal law and College policies. Suspected violations will be vigorously investigated and if warranted, appropriate penalties applied.

Specifically, you do not have the right to:
     1.    Make copies of software for yourself or others.
     2.    Receive and use unauthorized copies of software.

     Students are expected to attend all classes.
     Work will not be accepted after the due date unless previous authorization is given by your instructor.
Grading:
     50% completion of assignments and quizzes
     50% practice exam questions


If you have a documented learning, psychological, or physical disability you may be entitled to reasonable academic accommodations or services. To request accommodations or services, contact the Access and Disability Resource Center at the Des Plaines or Skokie campus. All students are expected to fulfill essential course requirements. The College will not waive any essential skill or requirement of a course or degree program.