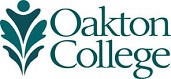 FREE VOUCHERS for Microsoft Office 2013 Certification Exams
Here's how you can earn a free voucher:
Step 1: Register for one (or more) of the following classes:
CAB125: Word Processing using Word
CAB130: Presentation Software using PowerPoint
CAB135: Electronic Spreadsheeting using Excel
CAB140: Database Applications using Access
CAB225: Advanced Word Processing and Publishing
CAB235: Advanced Spreadsheeting using Excel
Step 2: Complete the course with a grade of "C" or higher
That's it!  You will receive a free voucher (an $85 value) for the Microsoft Office 2013 certification exam for each class (from the list above) you successfully complete with a "C" or higher.
This opportunity is valid for the above courses for Fall 2015, Spring 2016, and Summer 2016.  Vouchers cannot be distributed to students who completed the courses previously.
Consider becoming a MOS 2013 Master!  Pass four MOS2013 exams (three different tracks to choose from) and earn this Master certification!
Detailed information about the tracks can be found at:
http://www.certiport.com/Portal/desktopdefault.aspx?page=common/pagelibrary/MOS2013_master_certification.html
For more information, contact Michele Reznick at 847-635-1904 or mreznick@oakton.edu
CIS290: Introduction to Python
CIS290: WordPress
New CIS Programming Courses
CIS222 Java Programming Using Files and Databases
CIS257 Apps Programming for Apple Mobile Devices
CIS258 Apps Programming for Android Mobile Devices
CIS267 Advanced Apps Programming for Apple Mobile Devices
CIS268 Advanced Apps Programming for Android Mobile Devices
New CIS Programmer Degree and Certificate

Computer Programmer A.A.S. Degree Select from general programmer, mobile programmer, or web developer track.
Information Systems for Business (CIS201-0C1): offered online only in the fall semester. 
Course explores the types of information used in business, the flow of information through an organization, and a framework for examining characteristics of Accounting Information Systems in relation to other information system components. Content includes transaction processing system, internal management reporting, and day-to-day operational support. Course also covers Enterprise Resource Planning (ERP) systems and Systems Development Life Cycle (SDLC).

Managing Information Systems (CIS203-0C1): offered online only in the spring semester
Course presents analysis and management of a computer system for business or personal use. Content includes selection and evaluation of appropriate hardware and software, software installation, backup, security, network communication, and maintenance. 

Introduction to ERP Systems (CIS 249-0C1): offered online only in the fall semester
Course introduces SAP, Enterprise Resource Planning. The course is intended to explain how the fundamental business processes interact within an ERP system in the functional areas of; sales and distribution, materials management, production planning, financial accounting, controlling, and human resource management.
System Configuration Using SAP (CIS 261-0C1): offered online only in the spring semester
Course provides students with fundamental knowledge and hands-on experience with enterprise systems: design, configuration, implementation, and deployment of an ERP system within a contemporary business environment.
Earn a 4-year degree starting at Oakton and finishing at Northern Illinois University
Oakton offers the 2+2 program through Northern Illinois University (NIU).  Students can earn an A.A.S. degree at Oakton and these courses transfer to NIU. These courses are applied towards the bachelor's degree in Computer Science at NIU. The program helps streamline the process of receiving a four-year degree between Oakton and NIU.  There are three main areas of concentration:
Software Development 
Enterprise Software
Computational Software
Visit the 2+2 webpage at NIU 2+2 Program for additional information.
Interested students should contact:
 
Michele Reznick, CIS Coordinator, at mreznick@oakton.edu

Meryl Sussman, Director of Undergraduate Programming at msussman1@niu.edu
CIS Credit and Non-credit Classes
Note that many CIS classes can be taken for credit or non-credit (via the Alliance for Lifelong Learning).  Credit class status can be changed to Audit.  Non-credit classes can be converted to credit classes (contact Michele Reznick, CIS Coordinator, at mreznick@oakton.edu for more information). Non-credit classes have one flat fee typically consistent with in-district rates. Students earn a Pass/Fail in non-credit classes.
WWW Courses Merged into CIS and CAB Programs

Effective with the Fall 2012 semester, most WWW courses merged into the CIS program. Some courses moved into CAB and a few courses were withdrawn. For more information, email Michele Reznick at mreznick@oakton.edu.