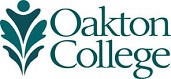 Linux Network Services Administration
I.     Course Prefix/Number: CIS 238
       Course Name: Linux Network Services Administration
       Credits: 3 (3 lecture; 1 lab)
II.    Prerequisite
Recommended: CIS 228 or CNS228 or comparable knowledge or consent of instructor or program coordinator
III.   Course (Catalog) Description
Course covers Linux network services and administration using the Linux operating system. Content includes: network technology and terms; TCP/IP installation and configuration; network hardware installation; secure INETD "super daemon" installation and TCPD wrappers; configuration of network services - Domain Name Services (DNS); DHCP; Apache (Web server); SMTP/SENDMAIL; File Transfer Protocol (FTP) server; Network File Server (NFS); SAMBA (Windows Network Server); Secure Shell (SSH); Secure Socket Layer; firewalls and packet filters; and packet sniffers and intrusion detections systems. Credit cannot be received in both CIS 238 and CNS 238.
IV.   Learning Objectives
Upon completion of this course the student should be able to:

A. Explain basic networking technology and terminology
B. Install and configure Linux network hardware
C. Explain basic TCP/IP technology and terminology in a LAN/WAN network
D. Install Linux/Linux INETD Internet services "super daemon"
E. Install and configure basic Internet services: DNS, DHCP, HTTP (Apache/Web), FTP, SMTP/Sendmail, IMAP/POP3, TELNET, Linux Printing Services (LPR/LPD)
F. Install and configure LINUX LAN network services: SAMBA (Windows server), NWE (Netware), Network File System (NFS)
G. Secure network services via configuration options
H. Secure networks and servers using TCPD Wrappers, packer filters and firewalls
I.  Install network utilities for packet filters, intrusion detection systems, packet sniffers, port mappers
J.  Demonstrate the use of encryption services: VPN, IPSEC, Secure Shell (SSH), Secure Socket layer (SSL), Certificate Services
K. Secure network and server installation practices and procedures



V.    Academic Integrity and Student Conduct
Students and employees at Oakton Community College are required to demonstrate academic integrity and follow Oakton's Code of Academic Conduct. This code prohibits:
• cheating,
• plagiarism (turning in work not written by you, or lacking proper citation),
• falsification and fabrication (lying or distorting the truth),
• helping others to cheat,
• unauthorized changes on official documents,
• pretending to be someone else or having someone else pretend to be you,
• making or accepting bribes, special favors, or threats, and
• any other behavior that violates academic integrity.
There are serious consequences to violations of the academic integrity policy. Oakton's policies and procedures provide students a fair hearing if a complaint is made against you. If you are found to have violated the policy, the minimum penalty is failure on the assignment and, a disciplinary record will be established and kept on file in the office of the Vice President for Student Affairs for a period of 3 years.
Please review the Code of Academic Conduct and the Code of Student Conduct, both located online at
www.oakton.edu/studentlife/student-handbook.pdf
VI.   Sequence of Topics
A.    Internet Protocols, Services, Concepts and Utilities
    1.    TCP/IP concepts and implementation
    2.    Internet tools: Route, finger, nslookup, netstat, traceroute
    3.    Internet applications: Telnet, FTP, DNS, Routing, SMTP, HTTP, LPR/LPD
B.    Linux Network Components
    1.    Connecting to Networks: Network Interface Card installation, chkconfig
    2.    XINETD Services, XINETD Daemon Installation, /etc/services
    3.    Securing XINETD services, TCPD wrappers
C.    DHCP Overview
    1.    Installing and configuring a DHCP server
D.    Basic connectivity services
    1.    FTP Server (authenticated and anonymous)
    2.    TELNET Server
    3.    Linux Printing: LPR, LPD
E.    Domain Name Service (DNS) Basics
    1.    Client-side (resolver) DNS setup
    2.    Server-side DNS setup, Berkeley Internet Name Daemon (BIND)
    3.    Configuration DNS File Basics: CONF file, Zone Files, Main Record Types
    4.    Delegating Subdomains, Caching-only Name Server
    5.    BIND Utilities: NSLOOKUP, DIG
F.    Web server basics
    1.    Web Browsers
    2.    Apache installation and configuration
    3.    Virtual Hosts, Apache Namespace Configuration
    4.    CGI
G.    Internet E-Mail, SMTP
    1.    E-Mail basics: MTA, MUA, SMTP, POP, IMAP
    2.    M4 Macro process
    3.    SENDMAIL installation and configuration
    4.    SENDMAIL files and directories
H.    Windows Networking Basics (SAMBA)
    1.    NETBIOS technology and terminology, SMB, Domains, WINS
    2.    SAMBA Installation and configuration
    3.    File and directory sharing
    4.    Authentication methods
    5.    SAMBA tools: smbclient, nmblookup, smbmount
I.    Network File System (NFS)
    1.    NFS Client setup
    2.    NFS Server installation and configuration
    3.    NFS file and directory sharing
J.    Securing Networks
    1.    "Promiscuous" mode adapters
    2.    Packet Filtering – IPCHAINS
    3.    Chain Operations: Rule targets, Matching
    4.    Network Address Translation, Masquerading
    5.    Firewalls: IPTABLES
    6.    Intrusion Detection: SNORT, Port Mappers (NMAP), Packet "sniffers"
K.    Securing Data
    1.    Encryption basics: Public/Private Key, Session Key
    2.    Secure Shell  (SSH): Client tools - SSH, SFTP
    3.    Secure Shell (SSH) Server
    4.    Secure Socket Layer (SSL), Certificates, WEB and FTP Servers
VII.  Methods of Instruction
Methods include lecture, class exercises and discussion, hands on lab exercises and projects.
Course may be taught as face-to-face, hybrid or online course.
VIII. Course Practices Required
Read textbook and assigned journal articles prior to assigned date.  Attendance and participation in class lectures and labs is expected.  Completion of lab assignments, quizzes, and the final exams is required.
IX.   Instructional Materials
Note: Current textbook information for each course and section is available on Oakton's Schedule of Classes.


X.    Methods of Evaluating Student Progress
Lab assignments, quizzes, and a final exam
XI.   Other Course Information
If you have a documented learning, psychological, or physical disability you may be entitled to reasonable academic accommodations or services. To request accommodations or services, contact the Access and Disability Resource Center at the Des Plaines or Skokie campus. All students are expected to fulfill essential course requirements. The College will not waive any essential skill or requirement of a course or degree program.
Oakton Community College is committed to maintaining a campus environment emphasizing the dignity and worth of all members of the community, and complies with all federal and state Title IX requirements.
Resources and support for
pregnancy-related and parenting accommodations; and
victims of sexual misconduct
can be found at
www.oakton.edu/title9/
.
Resources and support for LGBTQ+ students can be found at
www.oakton.edu/lgbtq
.