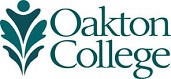 Technology Tools in the Classroom
I.     Course Prefix/Number: CIS 255
       Course Name: Technology Tools in the Classroom
       Credits: 3 (2 lecture; 2 lab)
II.    Prerequisite
Recommended: Previous experience using a personal computer.
III.   Course (Catalog) Description
Course introduces the educator to integrating the personal computer into the classroom to enhance instruction and classroom management by using a variety of software programs, hardware devices, and the Internet and its components (World Wide Web, e-mail, downloading, FTP). Content includes hands-on activities using technology to develop an electronic presentation, develop a grade spreadsheet, develop a student database, use various methods to electronically communicate, build a Web site, use multimedia, use publisher's electronic materials, evaluate software, use the Internet for finding information and research, manage a personal computer system, and use additional hardware devices for learning purposes. Course not designed to transfer as an Education degree requirement.
IV.   Learning Objectives
Students who successfully complete this course will be able to integrate computer technology with classroom activities and classroom management.  Students will be able to:
Identify the major hardware components of a personal computer system and describe the purpose of each component.
Demonstrate an understanding of computer terminology and concepts.
Demonstrate the role of the operating system and execute its associated commands to manage the personal computer.
Identify the role of and use widely-used software packages including spreadsheets, word processing, databases, and presentation software to manage information.
Describe how communications and network technology is used.
Understand the role of and use the Internet and its components for communicating, learning, searching, and research.
Understand and use multimedia to enhance communication.
Understand the role of and develop classroom websites.
Use electronic teaching resources.
Identify the requirements for choosing specific hardware systems and software packages.
Understand computer-related ethical, security, privacy, and legal issues
V.    Academic Integrity and Student Conduct
Students and employees at Oakton Community College are required to demonstrate academic integrity and follow Oakton's Code of Academic Conduct. This code prohibits:
• cheating,
• plagiarism (turning in work not written by you, or lacking proper citation),
• falsification and fabrication (lying or distorting the truth),
• helping others to cheat,
• unauthorized changes on official documents,
• pretending to be someone else or having someone else pretend to be you,
• making or accepting bribes, special favors, or threats, and
• any other behavior that violates academic integrity.
There are serious consequences to violations of the academic integrity policy. Oakton's policies and procedures provide students a fair hearing if a complaint is made against you. If you are found to have violated the policy, the minimum penalty is failure on the assignment and, a disciplinary record will be established and kept on file in the office of the Vice President for Student Affairs for a period of 3 years.
Please review the Code of Academic Conduct and the Code of Student Conduct, both located online at
www.oakton.edu/studentlife/student-handbook.pdf
VI.   Sequence of Topics
A.    Introductory computer concepts
    1.    Hardware components
    2.    Computer software categories
    3.    Computer networks
    4.    Why Use Computers in Education?
        a.    Teachers
        b.    Students

B.    Computer Hardware
    1.    System Unit
    2.    Input Devices
    3.    Output Devices
    4.    Storage Devices

C.    Software categories
    1.    Operating systems software
    2.    Productivity (word processing, spreadsheeting, database, presentation graphics) software
    3.    Graphics and Multimedia Software
    4.    Software for School and Professional Use
    5.    Software for Home and Personal Use

D.    Communications, Networks, the Internet, and the World Wide Web
    1.    Communications Networks
        a.    Local Area Networks
        b.    Wide Area Networks
        c.    Networking the Classroom, School, District
    2.    Internet
        a.    History
        c.    How it works
        d.    Cookies
        e.    Security
    3.    Internet Services
        a.    E-mail
        b.    World wide web
        c.    FTP
        d.    Telnet
        e.    Newsgroups
        f.    Mailing lists
        g.    Chat rooms
        h.    Instant messaging
        i.    Portals
    4.    World Wide Web
        a.    Web browser
        b.    Web page
        c.    Website
        d.    Searching for information
        e.    Evaluating Websites
        f.    Developing web pages*

E.    Multimedia
    1.    Multimedia Applications
    2.    Multimedia Personal Computers
    3.    Computer-Based Training (CBT)
    4.    Educational Software Applications

F.    Education and Technology Integration
    1.    What is technology integration?
    2.    Changing instructional strategies
    3.    Barriers to technology integration
    4.    Technology integration and the learning process
    5.    Planning for Technology integration

G.    Evaluating educational technology

H.    Learning Environments (F2F, Online, Distance)

I.    Other topics
    1.    Computer ethics
    2.    Information privacy issues
    3.    Viruses and virus protection
    4.    Copyright issues    
    5.    Security issues: risks and safeguards
J.    Emerging technologies in education
K.    Computer lab topics
    1.    Windows operating system (e.g. copy, rename, delete, creating folders)
    2.    Identify components of computer hardware
    3.    Word processing: creating and editing a document (e.g. exam, letter to student's parents)
    4.    Spreadsheeting: creating and editing a spreadsheet (e.g. record student grades; calculate final grade with weighted values)
    5.    Databases: creating and editing a database (e.g. student database with student vital statistics, standardized grades, etc.)
    6.    Presentation Graphics: creating and editing a presentation
    7.    Software Integration: (e.g. use mail merge to create a letter including student grades from a spreadsheet)
    8.    E-mail: send, receive, using attachments, e-mail lists
    9.    World Wide Web: searching techniques, using search engines, evaluate websites
    10.    Website Development: HTML, Authoring tools
    11.    Use publisher's instructional materials
    12.    Multimedia software
    13.    Digital Data Transition (e.g. digital pictures on a website, e-mail a scanned picture)
    14.    Use of Interactive devices
    15.    Use specialized software (e.g. Adobe Acrobat Reader, Winzip)
    16.    Software evaluation
    17.    Troubleshooting
VII.  Methods of Instruction
A.    Lecture and discussion in the classroom
B.    Instruction and hands-on computer exercises in the laboratory
C.    Quizzes and exams
D.    Classroom and laboratory assignments
Course may be taught as face-to-face, hybrid or online course.
VIII. Course Practices Required
A.    Appropriate attendance
B.    Completion of assignments and tests
C.    Reading
D.    Use of computer hardware and software
IX.   Instructional Materials
Note: Current textbook information for each course and section is available on Oakton's Schedule of Classes.


X.    Methods of Evaluating Student Progress
A.    Quizzes (to be determined by instructor)
B.    Minimum of two exams (essay, multiple choice, fill-in-the-blank)
C.    Evaluation of six or more lab exercises 
D.    Evaluation of other homework assignments (e.g. student presentations, research papers)
XI.   Other Course Information
Application software used:  Office 2010 (Word, Access, Excel, Powerpoint), Windows 7, HTML, Internet, Applicable software for teachers
If you have a documented learning, psychological, or physical disability you may be entitled to reasonable academic accommodations or services. To request accommodations or services, contact the Access and Disability Resource Center at the Des Plaines or Skokie campus. All students are expected to fulfill essential course requirements. The College will not waive any essential skill or requirement of a course or degree program.
Oakton Community College is committed to maintaining a campus environment emphasizing the dignity and worth of all members of the community, and complies with all federal and state Title IX requirements.
Resources and support for
pregnancy-related and parenting accommodations; and
victims of sexual misconduct
can be found at
www.oakton.edu/title9/
.
Resources and support for LGBTQ+ students can be found at
www.oakton.edu/lgbtq
.