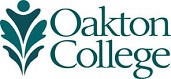 Introduction to Early Childhood Education
I.     Course Prefix/Number: ECE 104
       Course Name: Introduction to Early Childhood Education
       Credits: 4 (3 lecture; 2 lab)
II.    Prerequisite
None
III.   Course (Catalog) Description
Course introduces students to the field of early childhood education.  Content includes historical and philosophical influences, current theories, professional responsibilities, roles, and family.  Different types of early childhood programs studied and observed.  Students placed in an approved early childhood center for a 20-hour/10-week affiliation.  Students must successfully complete both the academic and field placement components of this course.
IV.   Learning Objectives
At the conclusion of the course, students who satisfactorily complete all work will be able to:

A.    Observe, discuss, assess and evaluate a variety of early childhood programs and models.
B.    Demonstrate professional observation skills and developmentally appropriate strategies for working with young children.
C.    Discuss the complex role and responsibilities of a teacher in an early childhood center.
D.    Elaborate on the different career opportunities in the field of early childhood education and child care.
E.    Discuss program schedules, curriculum and classroom environment based on developmentally appropriate practices for infant/toddlers, preschool and after school centers.
F.    Demonstrate a working knowledge of the various principles, theories of history and philosophy of early childhood education.
G.    Demonstrate evidence of understanding the impact of significant adults on infants/toddlers, preschoolers and school age children.
H.    Discuss the major issues facing early childhood education today and their impact on early childhood programs.  Identify the state and federal rules and regulations governing early childhood programs.

In addition to the objectives listed above, this course also meets the following Illinois Professional Teaching Standards and the Early Childhood Content Standards as put forth by the Illinois State Board of Education.
 

IPTS
STANDARD 1 – Content Knowledge
The competent teacher understands the central concepts, methods of inquiry, and structures of the disciplines and creates learning experiences t hat make the content meaningful to all students.

Knowledge indicators – The competent teacher:
1A.  understands major concepts, assumptions, debates, principles, and theories that are central to the discipline(s) in which certification is sought.
1C.  understands how students' conceptual frameworks and their misconceptions for an area of knowledge can influence their learning.
1D.  understands the relationship of knowledge within the discipline to other content areas and to life and career applications.
Performance indicators – The competent teacher:
1F.  evaluates teaching resources and curriculum materials for their comprehensiveness, accuracy, and usefulness for representing particular ideas and concepts.
1I.  designs learning experiences to promote student skills in the use of technologies appropriate to the discipline.
1J.  anticipates and adjusts for common misunderstandings of the discipline(s) that impede learning.
1K.  uses a variety of explanations and multiple representations of concepts that capture key ideas to help students develop conceptual understanding.

STANDARD 3 – Diversity
The competent teacher understands how students differ in their approaches to learning and creates instructional opportunities that are adapted to diverse learners.

Knowledge indicators – The competent teacher:
3C.  understands how students' learning is influenced by individual experiences, talents, and prior learning, as well as language, culture, family, and community values.
3D.  understands and identifies differences in approaches to learning and performance, including different learning styles, multiple intelligences, and performance modes.
3E.  understands cultural and community diversity through a well-grounded framework and understands how to learn about and incorporate students' experiences, cultures, and community resources into instruction.
Performance indicators – The competent teacher:
3G.  facilities a learning community in which individual differences are respected.
3H.  Makes appropriate provisions (in terms of time and circumstances for work, tasks assigned, communication, and response modes) for individual students who have particular learning differences or needs.
3I.  uses information about students' families, cultures, and communities as a basis for connecting instruction to students' experiences.
3J.  uses cultural diversity and individual student experiences to enrich instruction.
3K.  uses a wide range of instructional strategies and technologies to meet and enhance diverse student needs.

 
STANDARD 4 – Planning for Instruction
The competent teacher understands instructional planning and designs instruction based upon knowledge of the discipline, students, the community, and curriculum goals.

Knowledge indicators – The competent teacher:
4B.  understands how to develop short and long-range plans consistent with curriculum goals, learner diversity, and learning theory.
4C.  understands how to take the contextual considerations of instructional materials, individual student interests, and career needs into account in planning instruction that creates an effective bridge between students' experiences and career and educational goals.
4D.  understands w hen and how to adjust plans based on students' responses and other contingencies.
Performance indicators – The competent teacher:
4I.  establishes expectations for students' learning.
4J.  applies principles of scope and sequence when planning curriculum and instructions.
4K.  creates short-range and long-term plans to achieve the expectations for students' learning.

STANDARD 5 – Learning Environment
The competent teacher uses an understanding of individual and group motivation and behavior to create a learning environment that encourages positive social interaction, active engagement in learning, and self-motivation.

Knowledge indicators – The competent teacher:
5A.  understands principles of and strategies for effective classroom management.
5B.  understands how individuals influence groups and how groups function in society.
5C.  understands how to help students work cooperatively and productively in groups.
5D.  understands factors t hat influence motivation and engagement and how to help students become self-motivated.

STANDARD 6 – Instructional Delivery
The competent teacher understands and uses a variety of instructional strategies to encourage students' development of critical thinking, problem-solving, and performance skills.

Performance indicators – The competent teacher:
6F.  evaluates how to achieve learning goals, choosing alternative teaching strategies and materials to achieve different instructional purposes and to meet students' needs.
6K.  uses a wide range of instructional technologies to enhance students' learning.

STANDARD 9 – Collaborative Relationships
The competent teacher understands t he role of the community in education and develops and maintains collaborative relationships with colleagues, parents/guardians, and the community to support students' learning and well-being.

Performance indicators – The competent teacher:
9K.  develops relationships with parents and guardians to acquire an understanding of the students' lives outside the school in a professional manner that is fair and equitable
 
STANDARD 11 – Professional Conduct and Leadership
The competent teacher understands education as a profession, maintains standards of professional conduct, and provides leadership to improve students' learning and well-being.

Knowledge indicators – The competent teacher:
11 F.  is familiar with the rights of students with disabilities.
11G.  knows the roles and responsibilities of teachers, parents, students, and other professionals related to special education.
11H.  knows identification and referral procedures for students with disabilities.

ECCS

STANDARD 1 – Curriculum
The competent early childhood teacher understands and demonstrates the central concepts, tools of inquiry, and structures of the content areas and creates and integrates meaningful learning experiences that develop children's competence across all developmental areas and content areas.

Knowledge Indicators – The competent early childhood teacher
1A.  Demonstrates current knowledge of integrated learning experiences for children from birth through grade three and understands the central concepts and tools of inquiry in each of the following content areas:  Language and Literacy (English Language Arts); Mathematics; Science; Health, Safety, Nutrition, and Movement (Physical Development and Health); Art, Music, Drama (Fine Arts); and Social Science.
1B.  Understands conceptually sound and meaningful curriculum for children from birth through grade three.
1C.  Demonstrates an understanding of current research, best practice and professional standards
Performance Indicators – The competent early childhood teacher
1D.  Plans, implements and evaluates integrated, conceptually sound, meaningful learning experiences for children from birth through grade three.

STANDARD 2 – Curriculum: English Language Arts
The competent early childhood teacher demonstrates, proficiency in the use of oral and written English; understands and communicates ideas, information, and perspective in reading writing, speaking, and listening; and promotes the abilities of children from birth through grade three as they apply language and thinking skills to many different genres, concepts, and situations.

Knowledge indicators – The competent early childhood teacher
2C.  Demonstrates knowledge of a variety of materials from promoting literacy, which include various genres and authors of children's literature, trade books (fiction and nonfiction) , books designed for beginning readers, big books, anthologies, newspapers, and magazines.
2D.  Understands a variety of age appropriate strategies that promote reading and listening comprehension and foster development within and among the four language arts (listening, speaking, reading, and writing), including shared, guided, and interactive reading and writing.
2F.  Understands the appropriate use of writing conventions involved in various written documents such as stories, letters, journals, and poetry.
2G.  Understands skills and strategies, which promote listening and speaking for various purposes, discussion and comprehension, the ability to ask and respond to questions, and the ability to understand different literary and social contexts.
V.    Academic Integrity and Student Conduct
Students and employees at Oakton Community College are required to demonstrate academic integrity and follow Oakton's Code of Academic Conduct. This code prohibits:
• cheating,
• plagiarism (turning in work not written by you, or lacking proper citation),
• falsification and fabrication (lying or distorting the truth),
• helping others to cheat,
• unauthorized changes on official documents,
• pretending to be someone else or having someone else pretend to be you,
• making or accepting bribes, special favors, or threats, and
• any other behavior that violates academic integrity.
There are serious consequences to violations of the academic integrity policy. Oakton's policies and procedures provide students a fair hearing if a complaint is made against you. If you are found to have violated the policy, the minimum penalty is failure on the assignment and, a disciplinary record will be established and kept on file in the office of the Vice President for Student Affairs for a period of 3 years.
Please review the Code of Academic Conduct and the Code of Student Conduct, both located online at
www.oakton.edu/studentlife/student-handbook.pdf
VI.   Sequence of Topics
Introduction and overview of course, explanation of assignments, and 20-hour affiliation.
Topic:    The People in the Center
Topic:    Programs and Types of Centers
        The Children and the Teaching Staff
        The Parent/Teacher Partnership
        The Early Childhood Professional
VII.  Methods of Instruction
Lectures, class discussions, text readings, observations, films, and affiliation.
Course may be taught as face-to-face, hybrid or online course.
VIII. Course Practices Required
Attendance:
Except in unusual circumstances, students must notify the instructor prior to an absence.

Make-up Exam:
A student who is absent may take a make-up exam, if he or she calls prior to the test, and then re-schedules the exam in the Testing Center.  The instructor may administer a different test for the make-up exam.
IX.   Instructional Materials
Note: Current textbook information for each course and section is available on Oakton's Schedule of Classes.

Varies by instructor.
X.    Methods of Evaluating Student Progress
A point system will be used.  Total number of points will be 450

        100 points:    4 Program observations
        150 points:    8 Affiliation Assignments
        100 points:    Mid-Term Exam
        100 points:    Final Exam

Grades will be based on content, spelling, grammar, thoughtfulness, integration of material, and presentation.
XI.   Other Course Information
A.    Attendance is mandatory.
B.    Plagiarism/cheating policies are covered under the Academic Dishonesty section of the current catalog.
If you have a documented learning, psychological, or physical disability you may be entitled to reasonable academic accommodations or services. To request accommodations or services, contact the Access and Disability Resource Center at the Des Plaines or Skokie campus. All students are expected to fulfill essential course requirements. The College will not waive any essential skill or requirement of a course or degree program.
Oakton Community College is committed to maintaining a campus environment emphasizing the dignity and worth of all members of the community, and complies with all federal and state Title IX requirements.
Resources and support for
pregnancy-related and parenting accommodations; and
victims of sexual misconduct
can be found at
www.oakton.edu/title9/
.
Resources and support for LGBTQ+ students can be found at
www.oakton.edu/lgbtq
.