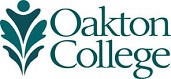 All education majors should attend an orientation session if they have not attended one in a previous semester.
Fall 2017 Orientation Sessions
Students must call the Division of Liberal Arts to pre-register, 847.635.1950.
Dates will be posted soon.
Transferring to a four-year institution
Electronic portfolio requirement
Overview of Oakton Education program
Test of Academic Proficiency (TAP) preparation
If you are unable to attend, please contact the education program coordinator, Katherine Schuster at  schuster@oakton.edu to set up an individual appointment.