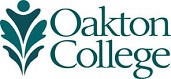 Presence Saint Francis Hospital and Oakton Community College
2018 Enrollment Information
This is a limited enrollment program.
1. Meet the Prerequisites.
You must have:
A current Illinois Department of Public Health (IDPH) EMT-B License.
EMT-B experience
or
40 hours of ambulance ride time. Proper documentation of ride time must be included on the Paramedic application.
A college-approved English course (equivalency of Oakton EGL 101) and math course (equivalency of Oakton MAT 102, MAT 110 or MAT 114),
or
take Oakton's English, writing, and/or math assessment tests for course placement.
(Call the Testing Center at 847.635.1939 - Des Plaines; 847.635.1446 - Skokie for a schedule and information. Please plan ahead. It takes a week for test results to be available. Note: if you plan to take Oakton's assessment tests, you must complete an Oakton application. Visit www.oakton.edu/admiss.)
2. Complete the Assessment Testing Application.
Submit your application, with a $50 fee and a copy of your IDPH EMT-B license no later than 3 p.m., Monday, Nov. 6, 2017 to:

Presence Saint Francis Hospital
EMS Office
355 Ridge Ave.
Evanston, IL 60202

Please check the appropriate box on your preferred test date.
3. Take the Written Assessment Tests and Practical Skills Test.
Written Tests (computer-based testing)
Testing will take place at Oakton's Skokie Campus, Computer Lab, Room P235 or P236, on Friday, Nov. 17, 2017, or Saturday, Nov. 18, 2017.

Registration
RSVP on the application (Check the appropriate box for date/time.)
8 a.m. - noon for morning session
12:30 - 4:30 p.m. for afternoon session
The test will take approximately four hours.
There are six written tests (assessing, reading, math, test anxiety, motivation, learning styles and a 150-question exam on basic EMT-B knowledge). Dates and time for the Practical Skills Test will be assigned as you leave the computer labs.
Late applicants will be disqualified. Bring a photo ID to both sessions.
Practical Skills Test
Testing will take place at Oakton's Skokie campus, Room P103/104 on Monday, Nov. 20, Tuesday, Nov. 21, or Wednesday, Nov. 22, 2017. Wednesday will only be scheduled if necessary.
The test consists of six practical skills stations (CPR/AED, medical assessment, trauma assessment, airway management (King or Combitube), bleeding and shock management, hare traction).
Late applicants will be disqualified. Bring a photo ID to both sessions. Wear comfortable clothing and closed-toe shoes (no high-heeled shoes) to the Practical Skills Test. Posession or use of any electronic devises during the testing will be grounds for immediate disqualification.
Test Results
Results will be announced by email on Nov. 27, 2017. Applicants who successfully pass the testing process should continue and complete Steps 4 through 7 (below).
4. Complete the Paramedic Program Application
The application must be submitted by 3 p.m., Tuesday, Dec. 5, 2017, in person (preferred), by email to Lisa Maass, EMaass@presencehealth.org, or mail the application and all supporting documentation* to:
Presence Saint Francis Hospital
EMS Office
355 Ridge Ave.
Evanston, IL 60202
*Missing documents (i.e., 40-hours of ambulance ride time, Oakton's assessment test results, letter of good standing, and current continuing education hours) may be cause for disqualification.
5. Sit for an Oral Interview.
Oral interview dates are:
Tuesday, Dec. 11,  2017
Wednesday, Dec. 12, 2017
Thursday, Dec. 13, 2017
Oral interview dates will be assigned after receipt of the applicatnion form. The interview, conducted by a panel of Presence St. Francis Hospital (PSFH) EMS staff, Oakton's EMT paramedic coordinator, and possibly fire department personnel, will take place at PSFH EMS Office, 355 Ridge Ave., Evanston. Review your application before the oral interview; the panel may ask questions based on your application responses. Be prepared to speak about your character, why you want to be a paramedic, and future EMS plans. Business attire is highly recommended. Do not be late.
6. Placement on the Eligibility List & Final Acceptance.
Successful applicants will be placed on the paramedic eligibility waiting list, based upon written EMT-B Knowledge Exam, Practical Skills Test, assessment and placement tests, oral interview, and residency (within Oakton's district versus out of district).
The number of applicants accepted is based on the number of openings available to complete the infield evaluation on an ambulance by a PSFH preceptor.

Notification of acceptance will be sent by email on Tuesday, Dec. 15, 2017.
7. Meet the Final Conditions of Program Eligibility.
Applicants must notify PSFH no later than Friday, Dec. 22, 2017 if they wish to be accepted into the program. The start date for PSFH 2018 Paramedic Program is Tuesday, Jan. 16, 2018, at PSFH in the Wolf Auditorium. Participants will be required to:
Pass a background check (before the first day of class - $65 at Certified Background).
Pass a urine drug-screen check
Submit verification of health insurance and a current physical exam.
Submit results of blood titers for rubeolla, rubella, mumps, varicella, and hepatitis B; recent TB test; and recent tetanus and flu vaccinations.
Tuition
$4,350 (tentative) for sponsored/affiliated students
$4,850 (tentative) for non-sponsored/non-affiliated (independent) students
Textbooks
The list of required books will be provided with the acceptance letter. It is the responsibility of the applicant to purchase the correct books prior to the first day of class.

2017-18 Key Dates
2017
Nov. 6
Assessment application due
Nov. 17 or Nov. 18
Written Assessment Testing (includes 150-question EMT-B examination)
Nov. 20, Nov. 21, or Nov. 22
Practical Skills testing
Nov. 27
Test results announced
Dec. 5
Paramedic Program application due
Dec. 11, Dec. 12, or Dec. 13
Applicant interview
Dec. 15
Applicant notified of acceptance
Dec. 22
Applicant to notify PSFH of intention to attend
2017
Jan. 16
Applicant to notify PSFH of intention to attend

For more information, contact, Michael Doocy, EMT paramedic coordinator, at mdoocy@oakton.edu or 847.635.1677.