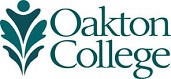 Announcements
Des Plaines, Skokie
Summer 2017 Registration
Summer registration starts March 22nd. As always, we are offering a multitude of humanities and philosophy classes ranging from introductory classes to in-depth explorations of specific topics, almost all of which will fulfill your humanities or philosophy requirements. Some classes we recommend are World Religions (PHL 205-1E1), World Mythology (HUM 210-1E1), Asian Humanities (HUM 220-1E1), Global Cinema (HUM 161-1E1), Introduction to Film HUM (160-1E1), and Contemporary Culture and the Arts (HUM 122-1E1), all of which are some of our first interim classes that start May 15 and end June 6. Please note that some of these classes will also fulfill requirements for special concentrations. You can sign up through MyOakton or at the Enrollment center. See you in class!
Des Plaines, Skokie
Take Classes by Concentration
Here at Oakton, students have an excellent opportunity to study within a concentration while completing their degree. Students will receive recognition on their transcripts for completing one or more concentrations. Some of these areas of study include the Honors, Peace and Social Justice, Women and Gender Studies, Great Books, Global Studies, and our newest Environmental Studies concentrations, as well as others. Many humanities and philosophy classes fulfill one or more requirements for multiple concentrations at a time. Be sure to check out what classes fit your concentration by searching under "Category" when registering for classes.
Des Plaines, Skokie
Come join Oakton for its 30th annual Modern Language Film Fest. This year we have films eleven, highly-rated films featured for the event, covering broad range of genres, from documentaries to dramas. Each film is in a different language, reflecting the wide-range of languages we offer as classes here at Oakton, but of course, there will be subtitles. The films are open to the public and all screenings are free! All films will be shown at both Des Plaines and Skokie campuses. For more information on locations and movie description, please click the link above for the official page.
We congratulate Lindsey Hewitt for recently receiving tenure. Lindsey is teaching many Humanities classes this semester such as Introduction to LGBTQ Studies and Women and Creativity. She is an anthropology professor as well, and teaches regular and Honors sections of Introduction to Social and Cultural Anthropology. Please remember to congratulate her if you see her around.