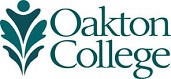 Announcements
Des Plaines, Skokie
Come explore the works of regional and national filmmakers by joining us at Oakton's 3rd annual Pop-Up Film Festival from November 1-4. This a fantastic opportunity to watch films dealing with social issues and also engage in a Q&A session with the directors mediated by Oakton professors. The films that be played will be the following: "Thao's Library," "Bloomin Mud Shuffle," "A F***load of Scotch Tape," and "Buzzard." For more information on the films please click he link above.
Des Plaines, Skokie
Spring Registration
Registration for Spring 2017 is coming up soon. We have some great classes available for the coming semester that will definitely give you global perspective on different areas of Humanities and Philosophy. We have a wide selection of Late Start, Weekend, Evening, and Honors classes in addition to classes starting at regular times. You can check out what classes are being offered on your MyOakton account or by going to the Enrollment Center. Enrollment begins November 16th. See you in class.
Des Plaines, Skokie
From November 14th to November 18th, Oakton will be participating in International Education Week at both campuses. This year's theme is Human Migration: Root Causes, Response, and Ramifications. Throughout the week we will be having speakers from not only universities in Illinois but also from the University of Dhaka in Bangladesh, and coalitions and networks that deal with the refugee crisis. We will also have presentations from our very own Oakton faculty members on this issue. Along with the presentations, there will be an opportunity to view the film "The State of Arizona" which encompasses Arizona's controversial struggle with immigration. Students will also have a chance to attend Study Abroad Fairs as well. As the refugee crisis and immigration has become a hot topic in our media today, it is important to understand the extremities and ethics of the issue from a variety of perspectives. We hope you will join us to celebrate this momentous week and learn more this a global challenge. The full schedule is available in the link above. For more information please contact the Global Studies Coordinator , Katherine Schuster at schuster@oakton.edu
We congratulate Lindsey Hewitt for recently receiving tenure. Lindsey is teaching many Humanities classes this semester such as Introduction to LGBTQ Studies and Women and Creativity. She is an anthropology professor as well, and teaches regular and Honors sections of Introduction to Social and Cultural Anthropology. Please remember to congratulate her if you see her around.