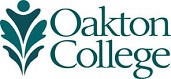 Faculty Biography - Matthew MacKellar
Matthew MacKellar
Lecturer
847.635.1910
mmackell@oakton.edu
Room 2430 Des Plaines

Personal Statement
In my understanding, religion and philosophy are two interrelated yet distinct ways of addressing fundamental questions about human existence:  Who are we?  Why are we here?  What has gone awry?  How do we fix it?  How should we act?  Where are things headed?  Philosophy, however, usually maintains a critical distance, while religion involves immersing oneself in a living tradition of rituals, doctrines, and a community of the "faithful."  As such, philosophy has a pivotal role to play in the study of religion, yet religion cannot be reduced to philosophy, lest we miss its lived, material reality.  Further, religion-regardless of what one thinks of its "truth value"-is deeply interwoven with the cultures in which it is found and thus is inherently political, economic, historical, artistic, etc.  It is as much a practice as it is a body of knowledge.
My own history echoes this interweaving and yet distinction of religion and philosophy.  It was through my religious studies that I first encountered philosophers (mostly Kant and Kierkegaard).  Before long, I found myself in the field of philosophical theology, using the concepts and tools of philosophy to study the content of religion.  As I grew increasingly concerned about the ways in which religion can derogate the lives of individuals and communities (particularly women, racial minorities, sexual minorities, and colonized peoples), philosophers like Feuerbach and Foucault gave me the tools to understand how religion can function as an ideology (an intersection of knowledge and power) that supports the elite of a society and reduces the well-being of the oppressed.  And yet, in the meantime, my work in a Christian church, at a drug rehabilitation agency, and now at a multi-religious civic institution have been constant reminders of the many meaningful and helpful ways in which religion functions in communities and people's lives.  And I think constantly of my grandmother, whose faith bore her through an oppressive childhood and being widowed twice in an era that made little provision for single motherhood.  No study of religion can ignore our grandmothers, as one of my advisors used to say.
I have an M.A. in philosophical theology, for which I wrote a thesis exploring how Christian trinitarian theology might be reworked in order to offer more liberatory understandings of gender identity and relations.  And I have completed most of my doctoral coursework in the same field, during which I focused on how we can understand and craft ideas about the crucifixion that do not support violence, patriarchy, and imperialism, as it has too often done.  I also have a personal and academic interest in Buddhism, particularly its philosophy of the mind and resources for individual and societal ethics.  I am personally committed to various forms of social activism, especially issues of housing rights, tenant self-organization, LGBTQ liberation, and economic justice.  I believe that theory and practice can never be severed, each deeply informing the other.
In other aspects of my life, I enjoy backpacking, listening to old school string bands and blues, and spending time with my daughter, who is currently ten years old.  I am beginning my fifth year of teaching at Oakton and look forward to another great year of learning and discussing philosophy, religion, and social justice with students.