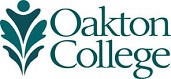 Introduction to Architecture
Section 001

TR

04:30-05:50pm

Des Plaines

Chicago's history is sprinkled with rampant growth, markets, disasters and innovation all of which have merged so that we can claim our position as the first city of American architecture. Our buildings are oftentimes linked to historical architecture, and so this class will also study those links.  And we will travel to several city sites!

Section 001 is a late-start class beginning 09/06.