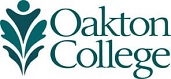 Environmental Ethics
View PHL 204 generic syllabus (for the syllabus for a specific section, please contact the instructor).
Read the catalog description.
For the most current list of course offerings see the class schedule.
Section 001

TR

9:30pm-10:45pm

Des Plaines

The basic questions we pose in this seminar are: 1) Does an understanding of natural systems as the material bases of human cultures and civilizations impact what we take as morally valuable or as fundamental ethical precepts? (Can we construct an ecological ethics?); and 2) How can these two disciplines work together to develop visions of sustainable (morally and naturally) futures? Section 0H1 will be taught in tandem with BIO 106-0H1.