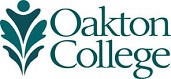 Saturday April 9, 1 - 7pm
TenHoeve Center, Des Plaines campus
This event is free, but requires registration. Register now.
SCHEDULE
12:30 - 1 p.m.
Registration and refreshments


Workshops, Panels, and Presentations
1 - 2:15 p.m.
Adrienne Maree Brown  
Octavia's Brood: Science Fiction and Social Change
Explore the history of science fiction and its importance for social change. Learn how science fiction can be a practice for social justice strategizing and vision, and how that process led to the groundbreaking book Octavia's Brood.
Chicago Torture Justice Memorials (CTJM)
Justice, Radically Imagined: Art, Activism and Reparations 
Discover how CTJM members used art to help create a public discussion and a community-led campaign for reparations for those affected by Chicago Police torture, with torture survivor Darrell Cannon, CTJM co-founder Alice Kim, and CTJM organizer Ivan Arenas.

2:30 - 3:45 p.m.
Sam Roberson
Planting Seeds
Sam Roberson is an actor, writer, the artistic director of Congo Square Theater, and leader of Y-BOOM (Young Brothers Owning Our Mission) a literary leadership program. He discusses his work using theater and literature to plant seeds that can lead to changes in a student's mentality and the healing of a community.
Adrienne Maree Brown  
Science Fiction Writing
"We must train ourselves to 'imagine a new possible' . . . building compelling futures that make us want to survive." Work collectively and creatively with writer Adrienne Maree Brown to develop original science fiction in this interactive workshop.

4 - 5 p.m.
Benji Hart
Vogue Studies, Femme Power, and Dance for Social Transformation
Hart uses the dance form of vogue to to teach black and brown queer history, sex positivity, and prison abolition, as well as to empower poor and working queer communities in creative and celebratory ways.
Julio Montaño Montenegro
The Kurrulao: A Trip to Colombia Through Music as an Element of Resistance in Afro-Colombian Communities
This musical workshop demonstrates this powerful, drum-centered music with strong African roots from the coast of Columbia.

5 - 6 p.m.
Soheila Azadi and Liz Cambron
Soheila Azadi is a practicing interdisciplinary artist based in Iran and Chicago. Liz Cambron is a filmmaker based in Chicago and Ohio. Join Azadi and Cambron as they discuss their individual works as well as their popular collaborative work which focuses on deconstructing Western narratives surrounding Muslim women. Topics of discussion include intersectional feminism, the "witch hunt," and the search for contemporary scapegoats.
Sam Roberson
Sam Roberson leads an interactive workshop for actors, writers, and directors.

6 - 7 p.m. Cafeteria
Dinner and Live Music by Ecos del Pacifico Afrocolombia
Steeped in the Afro-Colombian music and dance traditions of the Pacific coast of Colombia, the group has performed regularly at venues across Chicago and in many major U.S. cities.
This event is free, but requires registration. Register now.
Sponsored by the Educational Foundation, Department of Philosophy and Humanities, Honors program, Office of Access, Equity and Diversity, Peace and Social Justice Studies, Women's and Gender Studies, and the 3Arts Foundation.