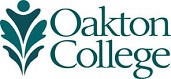 Small Business Management
I.     Course Prefix/Number: MGT 160
       Course Name: Small Business Management
       Credits: 3 (3 lecture; 0 lab)
II.    Prerequisite
None
III.   Course (Catalog) Description
Course presents the principles and problems of organizing a small business.  Content includes an analysis of entrepreneurial qualifications and skills; capital resources and requirements; forms of ownership; and financial analysis and planning.  Focus is on tax and legal considerations, staffing and learning to identify profit opportunities using market analysis; bringing products to market through effective advertising, personal selling and distribution methods and practices.  Includes franchises, availability of government assistance through the Small Business Administration (SBA), evaluation of an existing business for purchase and special opportunities granted to small businesses in selling to government agencies.
IV.   Learning Objectives
The major objectives of this course are to acquaint prospective or existing owners and managers of small businesses with the basic principles of business management; to introduce the tools needed for effective planning, organization, leadership and control; and to develop skills in analyzing management problems and solving them.

1.    Student awareness of the importance of small businesses in the American economy.
2.    Student ability to identify those aspects of management that are uniquely important to small companies.
3.    Student understanding of the economic and social environment within which the small business functions--and which both aids and restricts freedom of entrepreneurial decision making.
4.    To afford the student practice in decision making skills, under the same conditions faced by the small business person--that is, in an environment of uncertainty and incomplete data.
5.    Student ability to develop an operating plan to run a small business.
6.    Student understanding of the role of the S.B.A. in small business.
7.    Student in knowledge and skills in employing effective marketing techniques.
8.    Student ability to identify sources of funds and develop on operating budget.
9.    Student ability to evaluate an existing business and determine a "fair market" price.
10.    Student understanding of the undesirable personal characteristics of an effective entrepreneur.
V.    Academic Integrity
Students and employees at Oakton Community College are required to demonstrate academic integrity and follow Oakton's Code of Academic Conduct. This code prohibits:

• cheating,
• plagiarism (turning in work not written by you, or lacking proper citation),
• falsification and fabrication (lying or distorting the truth),
• helping others to cheat,
• unauthorized changes on official documents,
• pretending to be someone else or having someone else pretend to be you,
• making or accepting bribes, special favors, or threats, and
• any other behavior that violates academic integrity.

There are serious consequences to violations of the academic integrity policy. Oakton's policies and procedures provide students a fair hearing if a complaint is made against you. If you are found to have violated the policy, the minimum penalty is failure on the assignment and, a disciplinary record will be established and kept on file in the office of the Vice President for Student Affairs for a period of 3 years.
Details of the Code of Academic Conduct can be found in the Student Handbook.
VI.   Sequence of Topics
A.    The Role of Small Business in the American Economy
        1.    Scope and Trend of Small Businesses
        2.    Values of Small Business
        3.    Future of Small Business
    B.    Management and Philosophy for the Entrepreneur
        1.    Business Objectives
        2.    Business Ethics
        3.    Future Changes in the American Economy
    C.    The General Functions of Management
        1.    Broad Applicability of Managerial Functions
        2.    Description of Managerial Functions
        3.    The Importance of Management
    D.    Factors in Small Business Failure and Success
        1.    Business Mortality
        2.    Causes of Business Failure
        3.    Management Philosophy and Business Success
    E.    Legal Problems and Procedures in Initiating a Small Business
        1.    Possible Forms of Business Organization
        2.    The Sole Proprietorship
        3.    The General Partnership
        4.    The Corporation
        5.    Legal Steps to Launch a Sole Proprietorship, Partnership, and Corporation
    F.    Procuring Initial Capital and Credit
        1.    Estimating Starting Venture Capital Needs of the Small Firm
        2.    Sources of Venture Capital
        3.    Credit and Credit Relationships
    G.    Setting Up and Staffing the Organization
        1.    Basic Factors in Structuring a Business Organization
        2.    Staffing and Organization
        3.    Effective Use of Directors in Small Corporations



    H.    Business Records, Reports and Financial Statements
        1.    Records and Record Keeping
        2.    Analysis and Interpretation of Financial Statements
        3.    Use of Reports in Management Control
    I.    Budgeting and Expense Control
        1.    Nature and Functions of a Budget
        2.    Basic Factors in Budgeting Control
        3.    Setting Cost and Performance Standards
        4.    Preparing and Revising a Budget


    J.    Employee Relations
        1.    Importance of Employees to the Small Firm
        2.    Difference in Employee Relations in the Small Firm
        3.    Achieving and Maintaining High Levels of Productivity
    K.    Operating a Small Manufacturing Business
        1.    Production and Planning Control
        2.    Procurement of Raw Materials
        3.    Inventory Control
    L.    Marketing Techniques and the Marketing Concept
        1.    Marketing Concept Explained
        2.    Market Analysis and Forecasting
        3.    Selecting the Right Merchandise or Services to Offer
        4.    Pricing for Profit
        5.    Effective Advertising, Personal Selling and Sales Promotion
        6.    Facilities, Location and Distribution
    M.    Assistance for the Small Business
        1.    Small Business Administration (S.B.A.)
        2.    Service Corps of Retired Executives (S.C.O.R.E.)
        3.    National Trade Associations
        4.    Tax and Legal Consultants
        5.    Management Consultants
        6.    The Small Business Institute (S.B.I.)
        7.    The 406 Program
        8.    Small Business Development Centers (S.B.D.C.s)
    N.    How to Sell a Small Business
        1.    Determining the Value of your Small Business
        2.    Locating Prospective Purchasers
        3.    Negotiating the Sale
VII.  Methods of Instruction
Limited lectures and discussion to establish basic definitions and principles.
    Interclass discussions of case problems and alternative solutions.
Guest lecturers; entrepreneurs, S.B.A. officials, financial, legal and tax authorities, and others involved in Small Business operation.  Field trips to both manufacturing and service small businesses and the local S.B.A. field office.
    Selected Readings
    Computer-assisted simulation game in operating a small business.
Course may be taught as face-to-face, media-based, hybrid or online course.
VIII. Course Practices Required
1.  Reading Assignments
2.  Writing Assignments
3.  Homework Assignments
4.  Case Studies
IX.   Instructional Materials
Note: Current textbook information for each course and section is available on Oakton's Schedule of Classes.

Varies by instructor
X.    Methods of Evaluating Student Progress
Class participation and attendance, written and verbal performance on case analysis and simulation game, a mid-term and final written examinations.


XI.   Other Course Information


If you have a documented learning, psychological, or physical disability you may be entitled to reasonable academic accommodations or services. To request accommodations or services, contact the Access and Disability Resource Center at the Des Plaines or Skokie campus. All students are expected to fulfill essential course requirements. The College will not waive any essential skill or requirement of a course or degree program.