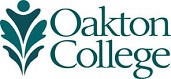 Medical Assistant is a limited enrollment program that may be completed in two years. The program begins each spring semester.
The medical assistant curriculum prepares students for careers in a medical office or ambulatory care setting. The medical assistant performs a variety of administrative and clinical skills to assist physicians or other health professionals. The goal of the program is to provide students with training in accordance with the standards and guidelines recommended by the Medical Assistant Education Review Board. Upon successful completion of the program, the graduate is eligible to take a national certification exam.
For more information, contact Julie Rosenberg, health career advisor, at 847.635.1266 or jmrosenb@oakton.edu.