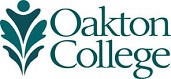 The Language Lab offers many resources for ESL (English as a Second Language) students.
ESL Conversation
Come and practice speaking informal English in a comfortable, friendly environment. Free English conversation groups are held each semester at both the Des Plaines and Skokie Language Labs. Groups are not held when the college is closed or when classes are not in session.
Des Plaines - Fall 2017 Schedule comming soon!
Skokie - Fall 2017 Schedule comming soon!
Please Note: Basic conversation skills in the language required.
Conversation Groups may need to be canceled depending on the needs of language classes. Call ahead for best results.
TOEFL Classes & Preparation Material
Are you preparing for the Test of English as a Foreign Language (TOEFL)? Consider taking a TOEFL PREP SEMINAR at Oakton! For more information, please contact Kenneth Mcquaig kmcquaig@oakton.edu.
TOEFL classes are enrolling now and will start soon:
TOEFL PREP SEMINAR         Fee: $169
Passing the Test of English as a Foreign Language (TOEFL) is required of non-native speakers by colleges and professional accrediting agencies. Prepare for the TOEFL with timed practice on similar tests. Become familiar with test formats and language problems encountered by other non-native speakers. No class 11/11, 11/25.
COM A45-01, OC/SK, 11 Sat., 9/16, 9 am-12 pm       CRN 61135
COM A45-02, OC/SK, 11 Tue., 9/19, 6:45-9:45 pm    CRN 61136

The Language Labs offer TOEFL preparation materials for on campus use, as well as limited assistance to Oakton credit or non-credit students preparing for the speaking section of the TOEFL. Contact the Language Lab languagelab@oakton.edu for more information about these TOEFL preparation options.
ESL Materials
The Language Lab has a vast collection of ESL audio, print materials, and videos/DVDs to support English language learners. These materials cover a wide range of levels and topics, to assit with grammar, pronunciation, reading, writing and speaking. Materials are available on both campuses. Contact the Language Lab for a complete list of resources.
ESL Links
This list of ESL web sites offers tools to improve grammar, pronunciation, reading, writing, vocabulary and listening skills.
Language Lab Locations

Des Plaines campus
Room 2446
847-635-1612
Skokie campus
Room C132
847-635-1493
Semester Hours
Fall & Spring
Monday - Thursday
8 a.m. - 9 p.m.
Friday
8 a.m. - 4 p.m.
Saturday
8:30 a.m. - 2:30 p.m.
Sunday
Closed
Summer
Monday - Thursday
8 a.m. - 9 p.m.
Friday - Sunday
Closed
Note: the Language Lab closes for class visits as noted on the daily calendar

For more information about the Language Lab, please contact:
Beth Wrobel, Language Lab Coordinator
languagelab@oakton.edu