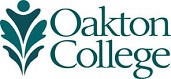 Oakton Community College offers college credit courses in Arabic, Chinese, French, German, Hebrew, Hindi/Urdu, Italian, Japanese, Korean, Polish, Russian, and Spanish. These courses stress the basic language skills of speaking, listening, reading, and writing. Day and evening sections are available at both campuses, and online courses are available in French and Spanish. Those with prior background in a given language should follow the general guidelines stated in course prerequisites when selecting language courses or discuss their placement with the instructor of that language.

Research on the benefits of second language acquisition gives an impressive rationale for world language instruction in terms of the cognitive benefits, academic achievement, and development of positive attitudes toward cultural diversity. The study of another language and culture  enables students to interact and communicate with others while gaining a greater understanding of and respect for the cultural perspectives, practices, and products of different cultures. Language study provides an appreciation of state and national responsibilities in the world community and provides a competitive edge in career choices and in professional development

The Alliance for Lifelong Learning, Oakton's adult and continuing education program, offers noncredit conversational courses in a variety of languages. Please see the non-credit language course schedule.
For more information, contact Marguerite Solari, chair, at 847.376.7012 or msolari@oakton.edu.