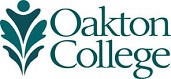 Real Property Law
I.     Course Prefix/Number: PAR 123
       Course Name: Real Property Law
       Credits: 3 (3 lecture; 0 lab)
II.    Prerequisite
Prerequisite: PAR 101 and PAR 110, both with minimum grade of C. Recommended: PAR 113 and PAR 210 or consent of program coordinator.
III.   Course (Catalog) Description
Course provides historical study of common law estates and interests and statutes. Content emphasizes the role of and relationship between the attorney and the paralegal in preparing the more common types of real property transactions and conveyances such as deeds, contracts and leases drafting problems involving these various instruments special research projects related to the subject matter and a study of the system of recording and search of public documents.
IV.   Learning Objectives
state and distinguish the broker's role and the attorney's role in a real property transaction and comprehend the paralegal's role in working for the attorney.
apply principles of real property law to prepare documents for a contract of sale by the paralegal.
apply principles of real property law to prepare for a closing, include title examination, all closing documents, post‑closing records, and follow‑through.
state and comprehend these legal concepts: land trust, mortgage law, leases, condominium law, escrows, tax aspects, contracts, and real property law.
apply rationale via the contract for document usage and prepare documents for local use.
state and comprehend the concepts of: mortgage foreclosures, drafting and terminating leasehold interests, and condominium law.
define the legal and practical relationships of broker, lawyer, paralegal, owner, developer,    governmental agencies, and financial institutions.
apply ethical principles and concepts to real estate transactions.
V.    Academic Integrity and Student Conduct
Students and employees at Oakton Community College are required to demonstrate academic integrity and follow Oakton's Code of Academic Conduct. This code prohibits:
• cheating,
• plagiarism (turning in work not written by you, or lacking proper citation),
• falsification and fabrication (lying or distorting the truth),
• helping others to cheat,
• unauthorized changes on official documents,
• pretending to be someone else or having someone else pretend to be you,
• making or accepting bribes, special favors, or threats, and
• any other behavior that violates academic integrity.
There are serious consequences to violations of the academic integrity policy. Oakton's policies and procedures provide students a fair hearing if a complaint is made against you. If you are found to have violated the policy, the minimum penalty is failure on the assignment and, a disciplinary record will be established and kept on file in the office of the Vice President for Student Affairs for a period of 3 years.
Please review the Code of Academic Conduct and the Code of Student Conduct, both located online at
www.oakton.edu/studentlife/student-handbook.pdf
VI.   Sequence of Topics
1.  Overview of Course
             A.  Historical Review of Common‑law System
             B.  Overview of Terminology and Definitions Used in Course
2.  Land Standards and Measurements
            A.  Land Survey Standards and Land Measurement
                 1.  history of rectangular system as used in the Midwest
                 2.  metes and bounds calls and monuments
                 3  subdivision system
            B.  Broker/Lawyer Accord
                 1.  Quinlan‑Tyson Decision
                 2.  brokers limits
                 3.  lawyers limits
                 4.  ethical consideration of paralegal and attorney representation
3.  Contractual Aspects of the Transaction
            A.  Terminology and Definition with Historical Implication
            B.  Impact with Failure to Eliminate or Add Necessary Items
            C.  Tailoring Contract to Buyers' Needs
            D.  Use of Checklists
            E.  Differences in Common Preprinted Contracts
4.  Preclosing Preparation and Title System
             A.  Buyers' Point of View
             B.   Sellers' Point of View
                   1.  Preclosing process
                        a.  buyers' point of view
                        b.  sellers' point of view
                   2.  Need for title insurance
                   3.  Abstract system
                   4.  Common objections
                        a.  how to clear them
5.  Preparation of All Closing Documents
             A.  Distinguish between Ownership forms
             B.  Purpose of the Language Used on All Preprinted Forms
                  1.  Financing
                  2.  Conveyancing
            C.  Disadvantages of Trusts
            D.  Preparation of Documents
                 1.  Trust agreement
                 2.  Deed and trust
                 3.  Trustee's deed
                 4.  Letters of direction 
6.    Trusts
             A.  Historical Basis
             B.  Statutory and Case Law Leading to Development of Model IL Land Trust
             C.  Usage of Trusts for:
                  1.  Financing
                  2.  Deed and trust
                  3.  Disadvantages of trusts
            D.  Preparation of Documents
                 1.  trust agreement
                 2.  deed in trust
                 3.  trustee's deed
                 4.  letters of direction
7.  Torrens
            A.  Torrens System
                1.  location of Torrens office and records
                2.  use of Torrens System
                3.  preparation of Torrens documents
            B.  New Construction
                1.  preparation and use of contractor sworn statement
                2.  partial waiver
                3.  final waiver
                4.  claim for lien
                5.  notice of lien
                6.  annexation
                7.  zoning
                8.  subdivision
 8.     Mortgage
            A.  Nature of Mortgagor and Effect on Title
            B.  Preparation of Foreclosure Action
                 1.  summons
                 2.  complaint
                 3.  publication notice
                 4.  motions and report of sale
                 5.  decree
 9.     Leases
            A.  History of Leasehold Estates
                 1. distinction of common law leases from modern form leases
                 2.  time periods for default notification
            B.  Prepare and Serve Documents
                 1  default notice
                 2.  forcible entry and detainer suit
                          a.  summons
                          b.  complaint
                          c.  order for possession
                          d.  sheriff's forcible forms and bonding
                          e.  property searches
10.  Condominium Law
            A.  Declaration and its Component Parts
            B.  By‑laws
            C.  Survey and Requirement Thereof
            D.  File Requirements of All Condominium Documents
                 1.  title
                 2.  future conveyance
                 3.  ownership of common element
                 4.  taxes
11.   Mortgage Assumptions and Contract Purchaser
            A.  Distinction
            B.  Other Forms of Transfer and Ownership
            C.  Preparation of Closing Statements
12.  Tax Aspect
            A.  Income Tax
                 1.  capital gains
                 2.  holding period
                 3.  performance
                 4.  old age benefits
            B.  Property Tax Aspects
                 1.  actual valuation
                 2.  assessed valuation
                 3.  state equalizing factor
                 4.  protest procedures
            C.   Escrow
                 1.  preparation of escrow agreement
13.  Ethics and Real Estate Transactions
VII.  Methods of Instruction
Socratic method
Lecture
Case problems
Drafting laboratories
Course may be taught as face-to-face, hybrid or online course.
VIII. Course Practices Required
1. Reading Assignments
2. Writing Assignments
IX.   Instructional Materials
Note: Current textbook information for each course and section is available on Oakton's Schedule of Classes.


X.    Methods of Evaluating Student Progress
Student participation and attendance.
Written answers to assigned problems.
Exams: midterm (preparation of contract and closing documents based on a residential real property transaction problem) and final (multiple choices based on application of legal concepts in real property law.)
XI.   Other Course Information
If you have a documented learning, psychological, or physical disability you may be entitled to reasonable academic accommodations or services. To request accommodations or services, contact the Access and Disability Resource Center at the Des Plaines or Skokie campus. All students are expected to fulfill essential course requirements. The College will not waive any essential skill or requirement of a course or degree program.
Oakton Community College is committed to maintaining a campus environment emphasizing the dignity and worth of all members of the community, and complies with all federal and state Title IX requirements.
Resources and support for
pregnancy-related and parenting accommodations; and
victims of sexual misconduct
can be found at
www.oakton.edu/title9/
.
Resources and support for LGBTQ+ students can be found at
www.oakton.edu/lgbtq
.