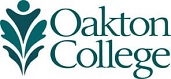 Division of Liberal Arts
What does it mean to be human? How do different cultures understand their place in the world? With studies ranging from fine art and philosophy to global studies and technical communication, Oakton's Division of Liberal Arts explores and celebrates the rich diversity of human expression.
The division encourages the exploration of creativity through programs and departments that lead to associate degrees, certificates, and personal enrichment. Whichever program you choose, you'll hone your analytical skills, engage in critical inquiry, and prepare to take your next step. 
You'll also learn in modern facilities. Our campus in Des Plaines boasts newly renovated theater spaces, and both campuses offer outstanding libraries, state-of-the-art language labs, and spacious studios for art, graphic design, and photography.
We'd love to tell you more about the social sciences, languages, humanities, and the arts at Oakton. Browse our course offerings, plan a visit to campus, or contact us today!