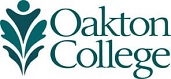 STEM Events
2017-2018 STEM Speaker Series
STEM Youth Program including Robotics for Girls workshop, American Mathematics Competition preparation workshop, and summer STEM camp for middle school students
---
Oakton Society of Women Engineers Affiliate (Oakton SWE)

Join Oakton Society of Women Engineers to learn how to start a career in engineering and support women in engineering. Fill out the Oakton SWE membership form to begin receiving news and announcemnets of next meeting and events. Contact oaktonswe@gmail.com for more information.
---
Oakton Math Club
Tuesdays at 2pm, Room 2442 Des Plaines

Join other Oakton students to talk about the beauty of mathematics. Contact oaktonmathclub@gmail.com for more information.
---
Oakton IEEE
Tuesdays and Fridays from 3pm to 5pm, Room 2701 Des Plaines
A club for engineering students interested in making friends and robots. Currently seeking new members and officers for spring 2018. No experience necessary. Passion required. Contact IEEE.occ.2016@gmail.com for more information or to join Oakton IEEE.
---
Girls Who Code Club
Oakton Society of Women Engineers hosts the free Girls Who Code Club for teen girls.  Contact Gloria Liu at glorial@oakton.edu for more information about new session starting in June or register online.
---
American Mathematics Competition (AMC) for 8th/10th/12th graders and younger
2018-2019 dates will be announced in July.

Oakton hosts various AMC for 8th graders and younger in November as well as 10th graders and younger and 12th graders and younger in February.
---
STEAM Youth Programs
Offered during the summer for elementary and middle school students, STEAM Youth Program is currently accepting registration. http://www.oakton.edu/conted/find_classes/youth/index.php
---
USA Science +  Engineering Festival at Oakton
to be rescheduled
Free and open to the public. Appropriate for families and college students. This year's companies and organizations: Am Society of Civil Engineers - UIC, American Nuclear Society, Civil Air Patrol - Illinois Wing, Hamfesters Radio Club, Institute of Electrical & Electronics Engineers (IEEE), Oakton Nursing, Optical Society of Chicago, and Chicago section of Society of Tribologists and Lubrication Engineers. We invite companies and organizations to join us.
Companies and organizations interested in serving as an exhibitor and/or workshop presenter should contact Gloria Liu at glorial@oakton.edu. 
---
Education Major Information Fair 2018
Mon., Apr. 30, 2018, 10 am to 2 pm, Room Student Center Des Plaines

Learn about STEM Education Program at Oakton as well as the Noyes Grant to support Secondary Education Science and Math Majors for Oakton students at Roosevelt University.
---
STEM Students Symposium
Tue., May 1, 2018 and Wed., May 2, 2018 at 2:30pm, Room 1625 Des Plaines

STEM students present their research. Students interested in presenting their STEM project should contact Gloria Liu at glorial@oakton.edu to be assigned a time slot.
---
---
Many Thanks to:
Oakton's Student Government Association who voted to support the 2017-2018 STEM Lecture Series. This will allow CP-STEM to bring STEM speakers to campus and offer hands-on workshops.
Oakton's Educational Foundation who awarded the Center for Promoting STEM a grant in 2016-2017 and 2017-2018 to provide an internship stipend to students who successfully complete STEM research course, present their findings, and spend a minimum number of hours on the project.
STEM Events

There Are No Upcoming Events Available For This Feed
Visit our website for more information.