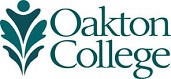 9th Annual Conference for Promoting STEM
Implicit Bias in STEM

Fri., Nov. 3, 2017
1600 E. Golf Road, Room 1610
Des Plaines, IL 60016
Keynote Speaker: Patricia Devine, University of Wisconsin, Madison

To register, click HERE which will take you to Eventbrite. The early bird registration fee is $35 effective until Oct. 25 after which regular fee is $45. Late registration of $55 starts Nov. 2. With support from Oakton Student Government Association, we can offer $5 conference fee for the first 20 students who register.
For more information or for assistance with lodging, contact Gloria Liu, coordinator, Center for Promoting STEM, at glorial@oakton.edu or 847.635.1738.
All STEM-related events are posted online.