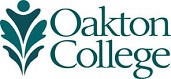 9th Annual Conference for Promoting STEM
Implicit Bias in STEM

Fri., Nov. 3, 2017
1600 E. Golf Road, Room 1610
Des Plaines, IL 60016
Keynote Speaker: Patricia Devine, University of Wisconsin, Madison, on "Breaking the prejudice habit:  From individual to institutional change"

An exploration of microaggression, its impact, and strategies to alleviate, will be guided by Kathy Obear, author of Turn the Tide and co-founder of Social Justice Training Institute.
To register, click HERE which will take you to Eventbrite. Oakton faculty, staff, and administrators should register through FlexReg. The early bird registration effective until Oct. 25 after which regular fee is applied. With support from Oakton Student Government Association, we can offer $5 conference fee for the first 20 students who register.
For more information or for assistance with lodging, contact Gloria Liu, coordinator, Center for Promoting STEM, at glorial@oakton.edu or 847.635.1738.
All STEM-related events are posted online.