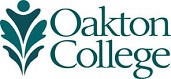 Oakton Regional Science Olympiad
Oakton Community College welcomes the Illinois Science Olympiad!
Parking
Coaches, event supervisors, students, visitors, and volunteers may park in Lot A or D. Parking Lot D is closer to most homerooms. Parking Lot A is closest to the gym where teams will want to drop off their devices for Electtric Vehicle and Scrambler impound. Dropping off devices for Air Trajectory is best at Parking Lot B, but park in Lot B for no more than 45-min.
Check-in
Only coaches, event supervisors, and volunteers check-in at the Enrollment Center lobby, at the entrance of the main building to Parking Lot D.
Students check-in at their homeroom. Homerooms will be announced no later than March 1.
Visitors
Families and friends may watch and cheer their team at events held in the hall and gym.
Nurishments
Cafeteria will be open from 7:30 a.m. to 2 p.m. Coaches, event supervisors, and volunteers are invited at the Hospitality Room 1502.
Schedule of Events will be announced no later than March 1.
Tentative Conference Schedule
7 - 7:30 a.m. Registration and Check-in
Enrollment Center lobby, Door 20, Parking Lot D

7:30 a.m. - 3:45 p.m. Impound and Competition
Rooms throughout campus

2:30 - 4:30 p.m. Demonstrations: Institute of Electrical and Electronics Engineering (IEEE), Society of Women Engineers, Oakton Robotics Team, University of Illinois School fo Pharmacology
Rooms 1604-1610

4:30 p.m. Awards Ceremony
Rooms 1604-1610
Program Book will be published no later than March 1.
Welcome to Oakton Community College! If you've got five minutes, you can tour the campus, learn how to register for classes and get started using your MyOakton account.