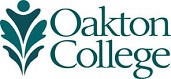 STEM Events
2016-2017 STEM Speaker Series
STEM Youth Program including Robotics for Girls workshop and American Mathematics Competition preparation workshop for middle school students
---
Society of Women Engineers, Collegiate Interest Group (Oakton SWE CIG)
Every other Monday at 2pm, Room 2701 Des Plaines and phone conferencing at Skokie Office of Student Life Conference Room

Join Oakton Society of Women Engineers to learn how to start a career in engineering and support women in engineering. Oakton SWE CIG meets biweekly on Mondays at 1pm in Room 2701 Des Plaines. Contact oaktonswe@gmail.com for more information or to join.
---
Oakton Math Club
Tuesdays at 2pm, Room 2701 Des Plaines

Join other Oakton students to talk about the beauty of mathematics. Contact Mario Borha at mborha@oakton.edu, advisor, for more information.
---
Oakton IEEE
Contact Ben Sisserman at IEEE.occ.2016@gmail.com for more information or to join Oakton IEEE. This student organization meets Tuesdays from 3:30p to 5:30p in Room P132, Skokie.

---
STEM Scouts Junior Lab (for grades 3 through 5)
Thu., Oct. 6, 6pm, Room 2537 Des Plaines
A few spaces are available for students in grades 3 through 5 to join the STEM Scouts Junior Lab, if their school does not currently offer STEM Scouts. Registration is required by this date, Oct. 6. Please contact Kristen Vogt at kristen.vogt@scouting.org for more information and to register.
STEM Scouts Technology Lab (for grades 6 through 8)
Tuesdays, 6pm, Room 2262 Des Plaines

Please contact Kristen Vogt at kristen.vogt@scouting.org for more information and to register.
---
AMATYC Math Competition for Oakton students
Mon., Feb. 27, 2017, 2p to 4p, Room 1604 & 1606, Des Plaines and Room A151 Skokie
This one-hour 20-questions multiple choice math competition covers precalculus (college algebra and trigonometry), synthetic and analytic geometry, and probability.  A full-time or part-time student is eligible to compete if s/he have not earned a two-year degree (or higher) or if s/he has not achieved junior standing (or higher) at a four-year institution.  Calculator without QWERTY keyboard is allowed. Oakton grants awards to top Oakton students in fall and spring semesters. Results are compare with national scores, submitted to the American Mathematics Association of Two-Year Colleges (AMATYC). High scorers who participate in both fall and spring competitions in a school year are considered for the AMATYC individual award and a grand prize of $3000 scholarship toward education at an accredited four-year school. Check out sample questions from 2004 - 2008 competitions.
---
American Mathematics Competition
10th & 12th graders and younger - A: February 7, 2017 and B: February 15, 2017, 4:30p, Room 1610 Des Plaines

Oakton hosts the American Mathematics Contest. Registration is required.
---
Joint Society of Women Engineers Meeting
Thu., Feb. 23, 6:30p to 8p, Room P103, Skokie

Members of Socienty of Women Engineers are invited to attend this meeting of the Joint Society of Women Engineers to network and to meet the Oakton Robotics Team. Pizza and salad will be served. RSVP by Feb. 21.
---
Faculty Professional Development: Online Education in STEM
Fri., March 24, Room TBA, Des Plaines

Engaging students in STEM subjects is difficult. With so many complex concepts and facts to cover, how can educators teach content while keeping learners motivated and interested? Join faculty members in discussing next-generation STEM courses and lessons in education including differentiated instruction, student motivation, and outcomes.
This hands-on training includes a demonstration of STEM lessons and customization and implementation using web-based technology (Inspark). Participants will actively engage in selecting lessons that are ready to implement immediately in their classrooms. We will also discuss the alignment of lessons and impact of next-generation STEM course materials that allow for differentiation of instruction and embedded student support.
Oakton faculty and staff should register through FlexReg.
CPD Website:  Online Education in STEM
Flex Registration: Online Education in STEM
---
Engineering Pathways to University of Illinois at Urbana-Champaign
Tue., Feb. 21, 6pm, Room A151, Skokie and Thu., Mar. 9, Room 200 LEE, Des Plaines

Learn about how qualified high school senior can apply to the Engineering Pathways before mid-March, 2017 to study engineering at Oakton and be guaranteed admission to complete a four-year engineering degree at the University of Illinois at Urbana-Champaign.

Free and open to all. RSVP at www.oakton.edu/pathways. Find out more at pathways.engineering.illinois.edu or contact Oakton's Office of Student Recruitment and Outreach at 847.635.1835.
---
How clean is too clean? How antibacterials affect our health
Tue., Feb. 28, 2:30pm, Room 1604, Des Plaines, Streaming Live Room TBA, Skokie

Alyson Yee, MD/PhD student of microbiology and staff of Dr. Jack Gilbert's Micrbiome lab at the University of Chicago - The Pritzker School of Medicine, will spek on antimicrobial compound triclosan. Found in many soaps and other household products, triclosan can change the gut microbiota of fish and rats. It remains unclear whether such effects occur in humans and, if so, what the health effects are.


---
You Be the Chemist Local Challenge
Wed., Mar. 1, 2017, Room 1606, Des Plaines

Oakton hosts a local level of the You Be the Chemist Challenge (YBTCC), an academic game-show style contest for 5 - 8th graders. Students must participate in challenge qualifier at their school before they are eligible to participate at the local level. Visit the You Be the Chemist website for more information on how to participate. Visitors who wish to watch the contest are welcome. Contest begins at 6p. Student contestants and family are invited to arrive at 5p.
---
Engineering Pizza Night
Wed., Mar. 8, 2017, 7p, Room 1604 Des Plaines

Representatives of the Illinois Society of Professional Engineers will speak about various engineering fields (particularly, mechanical, electrical, and chemical) and about how to build a career in the engineering fields.
Registration is required to provide sufficient pizzas for attendees.
---
Regional Science Olympiad
Sat., Mar. 18, 2017 all day throughout Des Plaines campus
Oakton hosts a regional Illinois Science Olympiad Division B for middle school students and Division C for high school students. Visit the Science Olympiad website for more details about the day of the competition as well as information on how to partiicpate. Visitors are welcome to watch the competition events that are held in the gymnasium, the halls, the cafeteria, and the peninsula.
---
USA Science +  Engineering Festival at Oakton
Sat., Apr. 8, 2017, 10:00a to 2:30p, Rooms 1608 and 1610 Des Plaines
Free and open to the public. Appropriate for families and college students. Many thanks to the exhibitors who made the 2016 event possible: Am Society of Civil Engineers - UIC, American Nuclear Society, Beckatt Solutions (3D printing), Civil Air Patrol - Illinois Wing, Hamfesters Radio Club, Institute of Electrical & Electronics Engineers (IEEE), Midwest Torrance Ctr for Creativity, Oakton Nanotechnology, Oakton Nursing, Optical Society of Chicago, Illinois Science & Arts Academy, STEM Scouts, The Think Tank - University of Chicago, and littleBits.
Companies and organizations interested in serving as an exhibitor and/or workshop presenter in 2017 should contact Gloria Liu at glorial@oakton.edu.
---
Complete STEM-related activities may be found online.
---
Many Thanks to:
Oakton's Student Government Association who voted to support the 2016-2017 STEM Lecture Series. This will allow CP-STEM to bring STEM speakers to campus and offer hands-on workshops.
Oakton's Educational Foundation who awarded the Center for Promoting STEM a grant in 2016-2017 to provide an internship stipend to students who successfully complete STEM research course, present their findings, and spend a minimum number of hours on the project.
STEM Events

There Are No Upcoming Events Available For This Feed
Visit our website for more information.