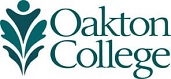 STEM Events
2017-2018 STEM Speaker Series
STEM Youth Program including Robotics for Girls workshop, American Mathematics Competition preparation workshop, and summer STEM camp for middle school students
---
Oakton Society of Women Engineers Affiliate (Oakton SWE)

Join Oakton Society of Women Engineers to learn how to start a career in engineering and support women in engineering. Fill out the Oakton SWE membership form to begin receiving news and announcemnets of next meeting and events. Contact oaktonswe@gmail.com for more information.
---
Oakton Math Club
Tuesdays at 2pm, Room 2442 Des Plaines

Join other Oakton students to talk about the beauty of mathematics. Contact oaktonmathclub@gmail.com for more information.
---
Oakton IEEE
Tuesdays and Fridays from 3pm to 5pm, Room 2701 Des Plaines
A club for engineering students interested in making friends and robots. Currently seeking new members and officers for spring 2018. No experience necessary. Passion required. Contact IEEE.occ.2016@gmail.com for more information or to join Oakton IEEE.
---
Girls Who Code Club
Oakton Society of Women Engineers hosts the free Girls Who Code Club for teen girls.  Contact Gloria Liu at glorial@oakton.edu for more information about new session starting in June or register online.
---
American Mathematics Competition (AMC) for 8th/10th/12th graders and younger
AMC 8: Nov. 13, 2018; AMC 10/12 A: Feb. 7, 019; AMC 10/12 B: Feb. 13, 2019

Oakton hosts various AMC for 8th graders and younger in November as well as 10th graders and younger and 12th graders and younger in February.
---
STEAM Youth Programs
Offered during the summer for elementary and middle school students, STEAM Youth Program is currently accepting registration. http://www.oakton.edu/conted/find_classes/youth/index.php
---
---
Many Thanks to:
Oakton's Student Government Association who voted to support the 2017-2018 STEM Lecture Series. This will allow CP-STEM to bring STEM speakers to campus and offer hands-on workshops.
Oakton's Educational Foundation who awarded the Center for Promoting STEM a grant in 2016-2017 and 2017-2018 to provide an internship stipend to students who successfully complete STEM research course, present their findings, and spend a minimum number of hours on the project.
STEM Events

There Are No Upcoming Events Available For This Feed
Visit our website for more information.