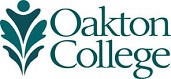 STEM Events
2017-2018 STEM Speaker Series
STEM Youth Program including Robotics for Girls workshop, American Mathematics Competition preparation workshop, and summer STEM camp for middle school students
---
Oakton Society of Women Engineers Affiliate (Oakton SWE)

Join Oakton Society of Women Engineers to learn how to start a career in engineering and support women in engineering. Oakton SWE Affiliate meets biweekly on Thursdays at 3pm in Rooms 2546 Des Plaines and C240 Skokie. Contact oaktonswe@gmail.com for more information or to join. Fill out the Oakton SWE membership form to begin receiving news and announcemnets of next meeting and events.
---
Oakton Math Club
Tuesdays at 2pm, Room 2442 Des Plaines

Join other Oakton students to talk about the beauty of mathematics. Contact oaktonmathclub@gmail.com for more information.
---
Oakton IEEE
Tuesdays at 3pm, Room 2701 Des Plaines
Contact IEEE.occ.2016@gmail.com for more information or to join Oakton IEEE.

---
STEM Scouts Junior Lab (for grades 3 through 5)
TBA
STEM Scouts Technology Lab (for grades 6 through 8)
TBA

Please contact Kristen Vogt at kristen.vogt@scouting.org for more information and to register for 2017-2018.
---
My Trip to the Amazon - a great adventure
Tue., Oct. 17, 5:30pm, Lee Center 210 Des Plaines and Streaming Live C240 Skokie

This past summer, David Arieti, life science instructor, visited Manaus, Brazil, the largest city by the Amazon River. Arieti will speak about his visit to the Federal University of the Amazon and his six-days 16-cabin boat cruise on the Amazon, stopping for short excursions in the Rain Forest where he visited villages and saw a variety of native fauna.
---
U.S. Army Interactive Semi
Thu., Oct. 19, 9:30am to 5pm, Parking Lot D, Des Plaines
Visit the U.S. Army's interactive state-of-the-art technology semi which features many technologies including a humvee simulator, virtual reality, HTV Vive System, Sand table, Oculus Rift System, and military robots.
---
AMATYC Student Mathematics League - Mathematics Competition for Oakton Students
Mon., Oct. 23 and Mon., Feb. 26 from 2pm to 4pm in Rooms 1604 Des Plaines and Room A151 Skokie
Oakton hosts the AMATYC Student Mathematics League for Oakton Students. Participants have 60 minutes to answer 20 multiple-choice questions for a chance to win an award from Oakton. Students may arrive as late as 3pm on the scheduled date to participate in the competition, but students who finish answering questions early will not be allowed to leave competition site before 3pm. Names of top performers are forwarded to AMATYC SML to be ranked with other students for national recognition and a chance to win the Charles Miller Memorial Scholarship. Students may use any scientific or graphing calculator that does not have a QWERTY keyboard. Past competition questions and answer key are available at AMATYC SML Competition Questions page.
---
Film Screening and Discussion: Equal Means Equal -The definitive documentary film on the status of women in America. Directed by Kamala Lopez
Tues., Oct. 24, 6:30 pm in Room P104 Skokie
Wed., Oct. 25, 6:30 pm in Room 1625 Des Plaines
In Equal Means Equal, director Kamala Lopez offers an unflinching look at how women are treated in the United States today. Examining both real-life stories and precedent-setting legal cases, she uncovers how outdated and discriminatory attitudes inform and influence seemingly unrelated issues, from workplace harassment to domestic violence, rape and sexual assault to the foster care system, and the health care conglomerate to the judicial system. Along the way, she reveals the inadequacy of present laws supposed to protect women and presents a compelling and persuasive argument for the urgency of ratifying the Equal Rights Amendment. Free and open to all. Classes welcome. Refreshments served.
Presented by the Center for Promoting STEM and Women's and Gender Studies in collaboration with the AAUW Gender Equity Fund and NW Suburban AAUW.
For more info contact wgs@oakton.edu.
---
A Extreme-Scale Computational Approach for Fighting Gerrymandering
Mon., Oct. 30, 3:30pm, Room 1604 Des Plaines, streaming live in Room A151, Skokie
Dr. Wendy K Tam Cho, professor of Department of Political Science and Department of Staticstics at University of Illinois at Urbana-Champaign, Senior Research Scientist at National Center for Supercomputing Applications
Important insights into redistricting can be gained through an interdisciplinary approach that combines research from many fields, including statistics, operations research, computer science, high performance computing, math, law, and political science.  Our work integrates insights from all of these disciplines to create a novel approach for analyzing and reforming redistricting in a way that is tightly coupled with the framework that the Supreme Court has outlined over the past 5 decades.
---
Applying the Microbiome to Precision Medicine
RESCHEDULED Tue., Nov. 7, 3:00pm, Room 1610 Des Plaines, streaming live in Room C240, Skokie
Dr. Jack Gilbert, Professor, Department of Surgery, University of Chicago and Group Leader for Microbial Ecology, Argonne National Laboratory
Everybody has a unique microbiome and more and more evidence suggests that the interactions between the microbiome and our drugs, as well as our immune system could be playing a substantial role in our health and disease. Identifying how microbes alter our health has led us to explore how they can affect whether of not we respond to a drug. We are even using the microbiome to diagnose certain diseases. Finally we are now starting to use the microbiome as a drug, transforming the way we perform medicine along the way.
---
Entrepreneurship and Starting Out Consulting
Tuesday, Nov. 7, 6:30 p.m. networking, 7 p.m. lecture, Room 1610, Des Plaines campus
Gary L. Blank, Ph.D., President of IEEE-USA 2014
In an atmosphere where corporate jobs are disappearing and many positions are short term consulting, Blank will discuss what you can do to create your own job.
As the founder of the IEEE Consultants Network and the IEEE Entrepreneurs Network., Blank served as the President of IEEE-USA in 2014. As an engineering consultant, Blank worked in the electrical/electronics engineering industry specializing in electronics, controls, power, and circuit design. Blank consulted over 40 companies and previously worked for Litton Guidance & Control Systems Div., Unisys, Teledyne, and Honeywell. Blank also conducts in-house engineering courses for various companies.
Free and open to the public. Refreshments will be served. Sponsored by Oakton IEEE, Northwest Section of IEE, and Center for Promoting STEM
---
American Mathematics Competition (AMC) for 12th graders and younger
AMC 8 on Nov. 14, 2017 at 4:30pm in Room 1604, Des Plaines
AMC 10/12A on Feb. 7, 2018 at 4:30pm in Room 1604, Des Plaines
AMC 10/12B on Feb. 15, 2018 at 4:30pm in Room 1604, Des Plaines

Oakton hosts various AMC for 8th graders and younger in November as well as 10th graders and younger and 12th graders and younger in February. To researve a seat to participate, register online.
---
Conference for Promoting STEM
Fri., Nov. 3, 2017, 8:30am to 3:30pm
Patricia Devine, Ph.D., professor of psychology, University of Wisconsin, Madison
Kathy Obear, Ph.D., consultant, author, and co-Founder of Social Justice Training Institute
Learn about effects of implicit bias and microaggression in the STEM classroom and discuss strategies to improve student success.
To register: Oakton Employees     Others
---
Advancing Technology by Advising Governments
Tue., Dec. 5, 6:30pm, networking, 7 pm lecture Room 1625 Des Plaines
Russell Harrison, Director of Government Relations for the IEEE-USA
From building the pyramids to landing a human on the Moon, government decisions often drive engineering advancements.
Director of Government Relations for the IEEE-USA, Russell Harrison manages IEEE-USA's efforts on high-skill immigration and STEM education and leads a team of government relations professionals who are the eyes, ears, and spokespeople for technology professionals in the U.S.  He has been with IEEE-USA for 14 years and in government relations for over 20. He earned a B.A. in political science, with minors in history and communications from Allegheny College and a Master's in Public Management from the University of Maryland.
Free and open to the public.
Sponsored by Oakton IEEE, Northwest Section of IEE, and Center for Promoting STEM
---
USA Science +  Engineering Festival at Oakton
Sat., April 28, 10:00a to 2:30p, Rooms 1608 and 1610 Des Plaines
Free and open to the public. Appropriate for families and college students. This year's companies and organizations: Am Society of Civil Engineers - UIC, American Nuclear Society, Civil Air Patrol - Illinois Wing, Hamfesters Radio Club, Institute of Electrical & Electronics Engineers (IEEE), Oakton Nursing, Optical Society of Chicago, Illinois Science & Arts Academy, STEM Scouts, The Think Tank - University of Chicago, AeroVista Innovations, International Foundation of Microbiology and Science Skills Center, and Altebot. We invite companies and organizations to join us next year on Sat., TBA.
Companies and organizations interested in serving as an exhibitor and/or workshop presenter in 2018 should contact Gloria Liu at glorial@oakton.edu.
---
 Complete STEM-related activities may be found online.
---
Many Thanks to:
Oakton's Student Government Association who voted to support the 2017-2018 STEM Lecture Series. This will allow CP-STEM to bring STEM speakers to campus and offer hands-on workshops.
Oakton's Educational Foundation who awarded the Center for Promoting STEM a grant in 2016-2017 and 2017-2018 to provide an internship stipend to students who successfully complete STEM research course, present their findings, and spend a minimum number of hours on the project.
STEM Events

There Are No Upcoming Events Available For This Feed
Visit our website for more information.