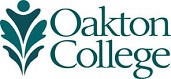 STEM Events
2017-2018 STEM Speaker Series
STEM Youth Program including Robotics for Girls workshop, American Mathematics Competition preparation workshop, and summer STEM camp for middle school students
---
Oakton Society of Women Engineers (Oakton SWE)
On hiatus during the summer

Join Oakton Society of Women Engineers to learn how to start a career in engineering and support women in engineering. Oakton SWE CIG meets biweekly on Mondays at 1pm in Room 2701 Des Plaines. Contact oaktonswe@gmail.com for more information or to join.
---
Oakton Math Club
On hiatus during the summer (Tuesdays at 2pm, Room 2701 Des Plaines)

Join other Oakton students to talk about the beauty of mathematics. Contact oaktonmathclub@gmail.com for more information.
---
Oakton IEEE
On hiatus during the summer
Contact IEEE.occ.2016@gmail.com for more information or to join Oakton IEEE.

---
STEM Scouts Junior Lab (for grades 3 through 5)
TBA
STEM Scouts Technology Lab (for grades 6 through 8)
TBA

Please contact Kristen Vogt at kristen.vogt@scouting.org for more information and to register for 2017-2018.
---
Forensic Anthropology
Tue., Sept. 19, 2pm, Room 1625 Des Plaines
Dr. Cristina Figueroa Soto on forensic anthropology.
---
Mathematics of Gerrymandering
Mon., Oct. 30, 3:30pm, Room 1604 Des Plaines, streaming live in Room A151, Skokie
Dr. Wendy K Tam Cho, UIUC, speaks on the mathematics of gerrymandering.
---
Applying the Microbiome to Precision Medicine
RESCHEDULED Tue., Nov. 7, 2:30pm, Room 1610 Des Plaines, streaming live in Room C240, Skokie
Dr. Jack Gilbert, Professor, Department of Surgery, University of Chicago and Group Leader for Microbial Ecology, Argonne National Laboratory
Everybody has a unique microbiome and more and more evidence suggests that the interactions between the microbiome and our drugs, as well as our immune system could be playing a substantial role in our health and disease. Identifying how microbes alter our health has led us to explore how they can affect whether of not we respond to a drug. We are even using the microbiome to diagnose certain diseases. Finally we are now starting to use the microbiome as a drug, transforming the way we perform medicine along the way.
---
American Mathematics Competition (AMC) for 12th graders and younger
AMC 8 on Nov. 14, 2017 at 4:30pm in Room 1604, Des Plaines
AMC 10/12A on Feb. 7, 2018 at 4:30pm in Room 1604, Des Plaines
AMC 10/12B on Feb. 15, 2018 at 4:30pm in Room 1604, Des Plaines

Oakton hosts various AMC for 8th graders and younger in November as well as 10th graders and younger and 12th graders and younger in February. To researve a seat to participate, register online.
---
AMATYC Student Mathematics League - Mathematics Competition for Oakton Students
Mon., Oct. 23 and Mon., Feb. 26 from 2pm to 4pm in Rooms 1604 Des Plaines and Room A151 Skokie
Oakton hosts the AMATYC Student Mathematics League for Oakton Students. Participants have 60 minutes to answer 20 multiple-choice questions for a chance to win an award from Oakton. Students may arrive as late as 3pm on the scheduled date to participate in the competition, but students who finish answering questions early will not be allowed to leave competition site before 3pm. Names of top performers are forwarded to AMATYC SML to be ranked with other students for national recognition and a chance to win the Charles Miller Memorial Scholarship. Students may use any scientific or graphing calculator that does not have a QWERTY keyboard. Past competition questions and answer key are available at AMATYC SML Competition Questions page.
---
USA Science +  Engineering Festival at Oakton
Sat., April 28, 10:00a to 2:30p, Rooms 1608 and 1610 Des Plaines
Free and open to the public. Appropriate for families and college students. This year's companies and organizations: Am Society of Civil Engineers - UIC, American Nuclear Society, Civil Air Patrol - Illinois Wing, Hamfesters Radio Club, Institute of Electrical & Electronics Engineers (IEEE), Oakton Nursing, Optical Society of Chicago, Illinois Science & Arts Academy, STEM Scouts, The Think Tank - University of Chicago, AeroVista Innovations, International Foundation of Microbiology and Science Skills Center, and Altebot. We invite companies and organizations to join us next year on Sat., TBA.
Companies and organizations interested in serving as an exhibitor and/or workshop presenter in 2018 should contact Gloria Liu at glorial@oakton.edu.
---
 Complete STEM-related activities may be found online.
---
Many Thanks to:
Oakton's Student Government Association who voted to support the 2017-2018 STEM Lecture Series. This will allow CP-STEM to bring STEM speakers to campus and offer hands-on workshops.
Oakton's Educational Foundation who awarded the Center for Promoting STEM a grant in 2016-2017 and 2017-2018 to provide an internship stipend to students who successfully complete STEM research course, present their findings, and spend a minimum number of hours on the project.
STEM Events

There Are No Upcoming Events Available For This Feed
Visit our website for more information.