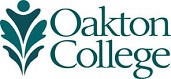 STEM Events
2017-2018 STEM Speaker Series
STEM Youth Program including Robotics for Girls workshop, American Mathematics Competition preparation workshop, and summer STEM camp for middle school students
---
Oakton Society of Women Engineers Affiliate (Oakton SWE)

Join Oakton Society of Women Engineers to learn how to start a career in engineering and support women in engineering. Fill out the Oakton SWE membership form to begin receiving news and announcemnets of next meeting and events. Contact oaktonswe@gmail.com for more information.
---
Oakton Math Club
Tuesdays at 2pm, Room 2442 Des Plaines

Join other Oakton students to talk about the beauty of mathematics. Contact oaktonmathclub@gmail.com for more information.
---
Oakton IEEE
Tuesdays and Fridays from 3pm to 5pm, Room 2701 Des Plaines
A club for engineering students interested in making friends and robots. Currently seeking new members and officers for spring 2018. No experience necessary. Passion required. Contact IEEE.occ.2016@gmail.com for more information or to join Oakton IEEE.
---
Girls Who Code Club
Oakton Society of Women Engineers hosts the free Girls Who Code Club for teen girls on Wednesdays from 5pm to 7pm starting February 21.  Contact Gloria Liu at glorial@oakton.edu for more information or register online.
---
American Mathematics Competition (AMC) for 8th/10th/12th graders and younger
2018-2019 dates will be announced in July.

Oakton hosts various AMC for 8th graders and younger in November as well as 10th graders and younger and 12th graders and younger in February. To researve a seat to participate, register online.
---
STEAM Youth Programs
Offered during spring break for most local elementary and middle schools, STEAM Youth Program is currently accepting registration. http://www.oakton.edu/conted/find_classes/youth/index.php
---
Beyond Infinity
Tuesday, April 3, 2 p.m., Room 1625 Des Plaines
Questions like these occur to young children and our greatest minds:
• How big is the universe?
• How many numbers are there?
• Is infinity + 1 the same as 1 + infinity?
They each imply the same question: What is infinity?

Go on a staggering journey with Cheng from elemental math to its loftiest abstractions. Along the way, discover how to make infinite music, how to take infinite selfies, how to create infinite cookies from a finite ball of dough, and how one little symbol holds the biggest idea of all.

Eugenia Cheng Ph.D., in pure mathematics from the University of Cambridge, is Scientist in Residence at the School of the Art Institute of Chicago. She is also an Honorary Fellow and tenured professor in pure mathematics at the University of Sheffield. Along with her research in Category Theory and undergraduate teaching, her aim is to rid the world of "math phobia." Her first popular math book, How to Bake Pi, was reviewed by the New York Times, National Geographic, and Scientific American. She was interviewed on the BBC, NPR, and appeared on The Late Show with Stephen Colbert. An early pioneer of math on YouTube, her videos have received 10 million views. Beyond Infinity was published in 2017 and and Thinking Better: The Art of Logic in an Illogical World will be published in 2018. Eugenia is also math columnist for the Wall Street Journal, a concert pianist, and founder of the Liederstube. Copies of her books will be available to pre-order with Gloria Liu at glorial@oakton.edu by Fri., Mar. 23.

Free and open to all.
---
SCUDEM 2018 Student Competition Using Differential Equations Modeling
Sat., Apr. 21, 2018, Des Plaines
Oakton invites undergraduate and high school students to participate in the SIMIODE Student Competition Using Differential Equations Modeling (SCUDEM). Teachers and faculty will have an opportunity to particiate in professional development examining modeling applications. Check out SIMIODE website for more information about this competition, preparing your team, and registering your team. Registration opens February 1.
---
USA Science +  Engineering Festival at Oakton
Sat., April 28, 10:00a to 2:30p, Rooms 1608 and 1610 Des Plaines
Free and open to the public. Appropriate for families and college students. This year's companies and organizations: Am Society of Civil Engineers - UIC, American Nuclear Society, Civil Air Patrol - Illinois Wing, Hamfesters Radio Club, Institute of Electrical & Electronics Engineers (IEEE), Oakton Nursing, Optical Society of Chicago, Illinois Science & Arts Academy, STEM Scouts, The Think Tank - University of Chicago, and Chicago section of Society of Tribologists and Lubrication Engineers. We invite companies and organizations to join us next year on Sat., TBA.
Companies and organizations interested in serving as an exhibitor and/or workshop presenter in 2018 should contact Gloria Liu at glorial@oakton.edu.
---
 STEM Students Symposium
Tue., May 1, 2018 and Wed., May 2, 2018 at 2:30pm, Room 1625 Des Plaines

STEM students present their research. Students interested in presenting their STEM project should contact Gloria Liu at glorial@oakton.edu to be assigned a time slot.
---
---
Many Thanks to:
Oakton's Student Government Association who voted to support the 2017-2018 STEM Lecture Series. This will allow CP-STEM to bring STEM speakers to campus and offer hands-on workshops.
Oakton's Educational Foundation who awarded the Center for Promoting STEM a grant in 2016-2017 and 2017-2018 to provide an internship stipend to students who successfully complete STEM research course, present their findings, and spend a minimum number of hours on the project.
STEM Events

There Are No Upcoming Events Available For This Feed
Visit our website for more information.