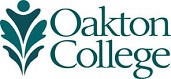 Information Sessions for Summer Study Abroad
Mon. October 31, 12:30-1:30 p.m., Des Plaines, Rm 2430
Tues. November 1, 3:30-4:30 p.m., Des Plaines, Rm 2430
Wed. November 2, 11-Noon, Des Plaines, Rm 2430
How Can I Study Abroad?
1. Participate in an Oakton Program:
Study Abroad in Hyderabad India! Study the History and Cultures of India for one month in the Summer, and earn 6 Oakton credits. Scholarships available.
Study Abroad in Cusco, Peru! Study the history and cultures of the Andes - visit Machu Picchu and the Sacred Valley of the Incas for two weeks in June 2017. Earn 3 Oakton credits. Scholarships available.
2. Participate in an ICISP Program:
Oakton belongs to the Illinois Consortium for International Studies and Programs (ICISP). Through ICISP, Oakton is able to offer the following programs (please contact the Global Studies Program Coordinator for application forms):
ICISP Semester Programs
Canterbury, England
Carlow, Ireland
Salzburg, Austria
Seville, Spain
Xi'an, China

ICISP Summer Programs
Costa Rica
France
India
Spain
In addition, summer programs are run by individual community colleges in Illinois.
Why Study Abroad?
To acquire global competency. Global competency exists when a learner is able to understand the interconnectedness of peoples and systems, to have a general knowledge of history and world events, to accept and cope with the existence of different cultural values and attitudes and, indeed, to celebrate the richness and benefits of this diversity.
Experience of a lifetime
Great resume builder
Language acquisition
Academic credits
Real-world experience
There are thousands of study abroad programs that Oakton students can choose among; however, students should contact the Global Studies Program Coordinator to discuss how these various programs may fit into an academic plan at Oakton.
General Eligibility Requirements for Study Abroad
At least 12 hours of college-level work
A 2.75 grade point average
Completion of English 101 by the time of travel
Students interested in study abroad programs should contact the Global Studies Program Coordinator, Katherine Schuster, 847-376-7118, schuster@oakton.edu, for more information.