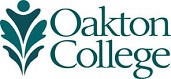 Orientation
Orientation – the first step in your Oakton jOURney – will give you the skills and knowledge you need to succeed.
Traditional-aged students (age 20 and younger) are required to complete orientation to register for classes. However, before you can attend Orientation, you'll need to complete some steps.
Orientation scheduling for tradional-aged students will open in May 2016. However, you must first complete the placement process.
Full-time adult students (age 21 and over) are required to complete New Student Orientation online. New student orientation will prepare you for your educational planning and introduce you to the resources available to you as an Oakton student. You will need an access code to log in to the online orientation which is available in your acceptance letter from Student Recruitment and Outreach.