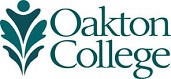 Joint Educational Agreements & Chargebacks
Through a joint agreement or chargeback, students may attend and pay in-district tuition at a community college outside their home district if they are pursuing a certificate or degree. Joint agreements and chargebacks are available only when the home community college does not offer the certificate or degree program. To determine eligibility and to qualify for a chargeback or joint agreement, Oakton district residents must apply no later than 30 days prior to the beginning of the semester, session or quarter of the college the student desires to attend. Applications for Joint Educational Agreements and Chargebacks are available in the Enrollment Center at either campus and require a valid state I.D. or driver license with the in-district address.
Residents of other districts who wish to attend Oakton under a joint agreement or chargeback should contact their home college.
Programs offered at Oakton
(Available to residents of other community college districts effective fall 2011.)

Available to residents of the College of DuPage District
Financial Services/Investment Analysis (Certificate)
Global Business Studies (A.A.S. and Certificates)
Medical Laboratory Technology
Available to residents of the College of Lake County District
Desktop Design (Certificate)
Facilities Management and Engineering (A.A.S. and Certificates)
Financial Services/Investment Analysis (Certificate)
Graphic Design (A.A.S. and Certificates)
Medical Laboratory Technology (A.A.S.)
Oracle Database Administrator DBA (Certificate)
Physical Therapist Assistant (A.A.S.)
Courses offered via interactive TV
Available to residents of Elgin Community College District
Facilities Management and Engineering (A.A.S. and Certificates)
Health Information Technology (A.A.S. and Certificates)
Available to residents of Kishwaukee College District
Occupational programs not offered by Kishwaukee College
 (A.A.S. and Certificates)
Courses offered via interactive TV
Available to residents of McHenry County College District
Air Conditioning, Heating and Refrigeration
Facilities Management and Engineering (A.A.S. and Certificates)
Physical Therapist Assistant (A.A.S.)
Courses offered via interactive TV
Available to residents of Rock Valley College District
Facilities Management and Engineering (A.A.S. and Certificates)
Health Information Technology (A.A.S. and Certificates)
Medical Laboratory Technology (A.A.S.)
Physical Therapist Assistant (A.A.S.)
Available to residents of Triton College District
Financial Services/Investment Analysis
Global Business Studies
Health Information Technology
Management and Supervision
Physical Therapist Assistant (A.A.S.)
Courses offered via interactive TV
Available to residents of William Rainey Harper College District
Animation and Multimedia (Certificate)
Automotive Service Excellence (Certificate)
Automotive Technology (A.A.S. and Certificate)
Facilities Management and Engineering (A.A.S. and Certificates)
Health Information Technology (A.A.S.)
Human Services (Certificate)
Manufacturing Technology (A.A.S. and Certificates)
Medical Laboratory Technology (A.A.S.)
Photography (Certificate)
Physical Therapist Assistant (A.A.S.)
Web Graphic Page Design (Certificate)
Courses offered via interactive TV
---
Programs offered by other community colleges
(Available under joint agreement to residents of Oakton's district, effective fall 2010.)
Programs offered to residents of Oakton's district by the College of DuPage
Beverage Management (Certificate)
Culinary Arts (A.A.S.)
Fashion Merchandising and Design
Foodservice Administration (A.A.S. and Certificates)
Hotel/Motel Management (A.A.S. and Certificates)
Interior Design
Library Technical Assistant
Multimedia Arts
Nuclear Medicine
Occupational Therapy Assistant
Ornamental Horticulture
Paramedic
Plastics Technology
Radiologic Technology
Respiratory Care
Travel and Tourism
Welding
Programs offered to residents of Oakton's district by Elgin Community College
Culinary Management (A.A.S. and Certificate)
Hotel Management (A.A.S. and Certificate)
Truck Driving
Programs offered to residents of Oakton's district by College of Lake County
Architecture (courses not offered at Oakton)
Automotive Collision Repair (Certificate)
Computed Tomography (Certificate)
Culinary Arts (Certificate)
Electrician Apprenticeship (A.A.S.)
Food Service Management (A.A.S. and Certificate)
Horticulture (A.A.S. and Certificate)
Library Technical Assistant (A.A.S. and Certificate)
Magnetic Resonance Imaging (Certificate)
Massage Therapy (Certificate)
Professional Cook (Certificate)
Surgical Technology (Certificate)
Welding (Certificate)
Courses offered via interactive TV
Programs offered to residents of Oakton's district by Kishwaukee College
Occupational programs not offered by Oakton (A.A.S. and Certificates)
Courses offered via interactive TV
Programs offered to residents of Oakton's district by McHenry County College
Horticulture
Courses offered via interactive TV
Programs offered to residents of Oakton's district by Rock Valley College
Automated Manufacturing Technology (A.A.S. and Certificates)
Aviation Maintenance Technology (A.A.S. and Certificates)
Quality Engineering (A.A.S. and Certificates)
Respiratory Therapy (A.A.S.)
Programs offered to residents of Oakton's district by Triton College
Diagnostic Medical Sonography
MRI Advanced Certificate
Ornamental Horticulture
Radiography
Respiratory Care
Courses offered via interactive TV
Programs offered to residents of Oakton's district by William Rainey Harper College
Bread and Pastry Arts (Certificate)
Building Codes and Enforcement (Certificate)
Cardiac Technology (A.A.S. and Certificates)
Culinary Arts (Certificate)
Dental Hygiene (A.A.S.)
Diagnostic Medical Sonography (A.A.S. and Certificate)
Dietetic Technician or Dietary Manager (A.A.S. and Certificate)
Fashion Design (A.A.S.)
Fashion Merchandising (A.A.S.)
Food Service Management (Certificate)
Horticulture (Plant Science Technology) (A.A.S. and Certificate)
Hospitality Management with specializations in
 Food Service Operations Management or
  Hotel Operations Management (A.A.S.)
Hotel Management (Certificate)
Interior Design (A.A.S.)
Legal Technology/Paralegal Studies (A.A.S. and Certificate)
Mammography (Certificate)
Medical Office Assistant (A.A.S.)
Park and Grounds Operation Management (A.A.S. and Certificate)
Radiologic Technology (A.A.S.)
Courses offered via interactive TV