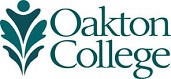 Cary Schawel
An Extraordinary and Compassionate Educator
For Professor Cary Schawel, teaching isn't just a job, it's his life's calling.
Cary Schawel's identity both in and out of the classroom has been shaped by one pivotal life experience: the passing of his first wife in 1997. "I developed a deeper sense of compassion after losing Nancy that truly strengthened my ability to help students achieve their academic goals, despite the stress life often brings," explains the long-time professor of student development and psychology.
For Schawel, connecting with people on a personal level matters. "Finding time to ask students about their day and to show them that I care about them as individuals is important to me," he notes. This camaraderie, coupled with Schawel's fine-tuned listening skills, keeps his students engaged and motivated. "I'm not teaching as much as I am facilitating learning. I arrive with an open mind and shape each lecture to the dynamics of the class on that particular day."
Over the years, Schawel's teaching methods have earned him great admiration from his students. And, recently, Oakton has acknowledged his contributions by presenting him with the 2013 Ray Hartstein Award for Academic Excellence for Full-time Teaching. "I was humbled to be chosen from among so many outstanding peers," Schawel recalls. "Receiving an award specific to the College is especially meaningful, since I've spent my entire career here."