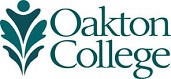 Mum Martens
A Dedication to People Born from Experience
"Although both my parents worked as laborers in manufacturing when I was growing up, they instilled in me a commitment to higher education," Mum Martens recalls.

Mum Martens was born in a thatched hut in Cambodia during the time of the Khmer Rouge and the "Killing Fields" when education, religion, and personal property were abolished. One in four Cambodians was killed, died of starvation, or died in forced labor camps. The regime's primary target was people with an education. Marten's parents were lucky to escape with their lives and their new born baby girl into a refugee camp in Thailand. After two years living in the refugee camp, her family was selected for resettlement in the U.S. and so she grew up in Macomb, Illinois.  
Martens personally experienced the struggles of an immigrant family, learning English as a second language and being the first in one's family to attend college. She wanted to channel this understanding into a career in which she could help others.  "Just as many dedicated people helped shape my life, I wanted to help others succeed as well," she recalls. So she earned an advanced degree in college student personnel.
When she first arrived at Oakton 10 and a half years ago, Martens taught College 101, the course designed to introduce students to college and increase their chances for success. "I would tell students that all of my experience, good and bad, has helped shape who I am."
Since making the decision to change her career focus, she has risen to become the leader of human resources and someone whose leadership helps to shape Oakton each day as a compassionate and diverse institution.
Today, Oakton has a uniquely diverse population of faculty, staff, and students. Forty-one percent are students of color and our students report 52 different languages spoken at home. "I am truly proud to be part of an institution that values diversity and helps students of all backgrounds achieve their educational dreams," says Martens.
Mum Martens, chief human resources officer