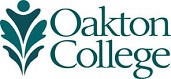 Youth Programs at Oakton Community College

More than just fun and games, our programs provide engaging learning opportunities while connecting youth to a college campus. Don't miss out on our diverse academic, fun-based learning opportunities. Register today.

Spring 2017 Offerings

Spring Break Raspberry Pi STEM Camp              Fee: $225
Spend your spring break with us! During this week long camp, students will engage in an exciting exploration and use of computer programming, electronics, and more with the small but powerful Raspberry Pi computer! Then in the afternoon, we'll have some fun with Oakton Athletics and members of the Oakton Robotics team. At the conclusion of the week, students will be able to take their Raspberry Pi computers home to continue their learning!
KID S13-01  CRN 41539

Ages: Middle School Grades 6-8
Dates and Time: March 20 - March 24, 8 a.m.-6 p.m. Daily
Location: Des Plaines Campus, 1600 E Golf Rd, Des Plaines, 60016
For additional information, please call 847-982-9888.
Call 847-376-7168
Review program descriptions
Fill out and mail the registration form, activity agreement form, and photo release form, and payment to:

Oakton Community College
Alliance for Lifelong Learning
P.O. Box 367, Skokie IL 60077

*Please submit a separate registration packet for each youth.
**For security reasons, registrations should not be submitted via e-mail.