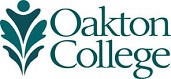 Youth Programs at Oakton Community College

More than just fun and games, our programs provide engaging learning opportunities while connecting youth to a college campus. Don't miss out on our diverse academic, fun-based learning opportunities. Register today.

Fall 2016 Offerings

AMERICAN MATHEMATICS COMPETITION (AMC) PREPARATION PROGRAM FOR 8TH GRADERS Fee: $59
This course prepares students in 8th grade or younger for the American Mathematics Competition (AMC), covering math concepts and test-taking strategies. Contact Gloria Liu at 847-635-1738 for more information.
KID S04-01, OC/DP, 4 Sat., 10/22, 10 am-12 pm

YOUTH ROBOTICS WITH A SCIENCE TWIST Fee: $50
(For Ages 8-13)
Extend the robotics experience beyond programming and engineering, to the wonderful world of science. Students will explore and monitor various experiments through the use of thermal probe sensors.
KID S03-01, OC/DP, 2 Sat., 11/5, 9 am-12 pm

Download the Fall Youth STEM Registration Packet.
Review program descriptions
Fill out and mail the registration form, activity agreement form, and photo release form, and payment to:

Oakton Community College
Alliance for Lifelong Learning
P.O. Box 367, Skokie IL 60077
Attn: Jesse Ivory

*Please submit a separate registration packet for each youth.
**For security reasons, registrations should not be submitted via e-mail.
    For more information, contact Jesse Ivory at jivory@oakton.edu