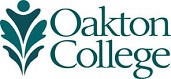 Volunteers in Teaching Adults: VITA
What is the VITA Program?
The VITA program is a group of dedicated volunteers who offer tutoring support for our adult learners participating in the free, non-credit English As A Second Language (ESL) program and the free, non-credit Learn To Read Literacy program.
What are the requirements for becoming a volunteer tutor?
Interview with VITA program manager
Participation in 4 part training workshop
For information about Spring tutoring opportunities, please contact the VITA office at 847-635-1426.
What qualifications make for a successful tutor?
Ability to read and write English
Empathy, warmth and enthusiasm
Acceptance of cultural differences
Sense of humor and patience
Dependability and flexibility
Willingness to listen and learn
What have current and past tutors said about the VITA program?
"Tutoring is one of the most fulfilling things a person can do because it helps people learn. What is more important?"
"If I can make a small difference in the lives of a few people by helping them to read, that is my reward."

Who are the learners?
Our adult learners are both native and non-native speakers of English ranging in age from 17 to 85. They are all enthusiastic learners!
What have current and past learners said about their tutors?
"They are our friends as well as our tutors."

"My tutor has renewed my trust in my fellow human beings. There is still sharing and kindness in the world."

When and where are tutors needed?
Tutors can volunteer weekdays, evenings, or Saturdays. Classes are held at Oakton and various off-site locations.
What is the VITA philosophy?
A VITA tutor makes a difference. Enhancing learners' confidence in themselves as their knowledge and skills increase is key. Tutors enable the lead teachers to be more productive and creative in responding to the educational and personal goals of the adult learner. VITA means life. Our program strives to give life to learners, volunteer tutors, and the community.