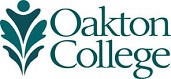 Donor Recognition & Thanks
Giving Societies provide the Oakton Educational Foundation the opportunity to express our gratitude and salute the individuals, corporations, and organizations that empower students and invest financially in the College's mission to serve the community.

Annual Giving Society
Planting seeds of hope for the future
This group provides the bedrock of support to the Foundation and College. These benefactors plant the seeds of opportunity by making education affordable, accessible, and promoting enduring student success. Membership to this giving society is on an annual basis.

Levels of Giving
Golden Oak ($10,000 and up)
Silver Oak ($5,000-$9,999)
White Oak ($1,000-$4,999)
Prairie Oak ($500-$999)
Oak Leaf ($100-$499)
Acorn (Up to $99)
The Foundation annually expresses its appreciation and acknowledges the generosity of its loyal donors in its Annual Report. Members are also invited to Foundation events and receive a subscription to the Foundation newsletter, The Flame.
Legacy Giving Society
Leaving a lifetime legacy of inspiration

Donors who have contributed at least $25,000 to the Foundation since 1985 are members of the Legacy Society. Gifts totaling $25,000 or more can be in the form of cash, securities, appreciated property, or planned gifts to the Foundation. These visionaries help the College make significant advancements for the future.

Levels of Giving
$25,000-$49,999
$50,000-$99,999
$100,000-$249,999
$250,000-$499,000
$500,000-$999,999
$1,000,000 and up
Legacy Giving Society members receive all of the same benefits as the Annual Giving Society. Additionally, their names will appear on Oakton's donor recognition wall located outside of the President's Office on the Des Plaines campus, and legacy donors are invited to attend the annual Donor Recognition Banquet.

Oakton Heritage Society
The Oakton Heritage Society honors those donors who leave a portion or all of their remaining assets in their will, or any planned gift, to support the advancement of Oakton Community College's mission.
For questions or more information about any of the above Giving Societies, please contact the Educational Foundation at 847.635.1893.