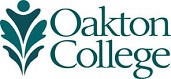 Illinois Government Information Resources
State Government
Illinois.gov: the State's official web portal.
The 3 Branches of Illinois State Government, plus the Governor's Homepage and the Illinois Compiled Statues.
State Government Resources
Living in Illinois
Illinois Publications & Reports
Illinois Blue Book: information about state officials, government offices, and state facts & history
Illinois Handbook of Government: features new congressional & legislative district maps, descriptions of various government offices, and names of current government officials.
Illinois report 2014: helps decision makers tackle the state's pressing problems.
Illinois Directories & Databases Online
State Repositories & Historical Research
Illinois State Library &  Illinois Depository Libraries: libraries that collect & distribute publications of state government agencies.
Illinois State Archives & Illinois Regional Archives Depository (IRAD) contain archival information of state public records & local governmental agencies.
Illinois Digital Archives contains historic Illinois images, oral histories, manuscripts, letters, documents, videos, newspapers, and more.
Genealogical Research contains Illinois birth, census, death, land, marriage, and military records.
Cook County Government
Directory of Cook County Elected Officials
Cook County Clerk: includes information on real estate taxes &  how to request birth, marriage & death certificates.
Cook County Assessor: home & property value assessments, exemptions, and appeal information.