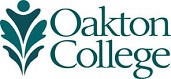 Streaming Videos
To access Oakton Library databases from an off-campus computer, click on the database name and then use your Oakton username and password to login. Questions? Call 847.635.1644.
Oakton's Streaming Video collection contains educational films, documentaries, and feature films on a variety of subject matter.
Provides a searchable collection of 6,005 online streaming videos - including commercial and governmental newsreels, archival footage, public affairs footage, and important documentaries - for the study of American history.
Provides a searchable online streaming video collection of documentaries and interviews illustrating the history, theory and practice of art, design and architecture - spanning the Renaissance, Neoclassicism, Romanticism, Modern, and Contemporary Art - as well as documentaries and interviews illustrating the theory and practice of a variety of art forms.
Provides a searchable online streaming video collection featuring award-winning documentaries, newsreels, interviews, and archival footage surveying African American history, politics, art and culture, family structure, social and economic pressures, and gender relationships.
Provides a searchable streaming video collection of issue-based documentaries from around the world covering key issues and events of recent global history in the fields of Immigration and Border Studies, Middle East Studies, Urban Studies, Political Science, Globalization, and Human Rights.
Provides a wide range of videos and text that cover engineering successes and failures. Materials include documentaries, accident reports, experiments, case studies, lectures, interviews and more from credible sources from around the world.
Contains hundreds of hour of film about various areas of environmental studies. Some environmental areas of study include ethics, law, planning, science, economics, an sociology.
Contains comparative documentation, analysis, and interpretation of major human rights violations and atrocity crimes worldwide from 1900 to 2010, including Armenia, the Holocaust, Cambodia, Bosnia-Herzegovina, Rwanda, Darfur, and more than thirty additional subjects.
Contains textbooks, book chapters, cases from well-known case providers like the Kellogg School of Management, corporate training videos, sample business documents and research reports. Aperian Global and Atma Global, providers of corporate training for international business professionals, are their primary partners.
Provides a searchable online collection of recent documentary, performance, animation, and biographical videos about the lesbian, gay, bisexual, and transgender political, cultural, and social movements.
Provides a searchable online collection of critically acclaimed documentaries from independent filmmakers worldwide offering a geographical and chronological survey of human history covering Africa and the Americas, Asia, Europe, the Middle East, and Oceania from the earliest civilizations to the fall of the Berlin Wall.erican public life.