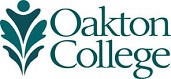 Des Plaines
In Challenging Times: Women, Activism and Leadership. A one-day conference featuring keynote speaker Barbara Ransby.
des plaines, skokie
Travel the globe without leaving your seat through fascinating, highly rated films that showcase the wide range of languages offered by the college!
des plaines, skokie
Hosted by Advising Services and the Enrollment Center. Get ready for registration and enjoy free pizza and enter a raffle for an Oakton Bookstore gift card!
Des Plaines
A Chicago Writer Series event. Join Chicago area influential poets and educators Jamila Woods and Kevin Coval for a special reading.
Skokie
Join Maria Anna Mariani, assistant professor of modern Italian literature at the University of Chicago, as she leads a fascinating discussion.
Des Plaines
Paula Vogel's 1998 Pulitzer Prize winning play is a compassionate, sophisticated, and gently humorous look at a heart-rending and all-too-common tragedy.
Des Plaines
A thoughtful, timely play that looks unflinchingly at the problems of urban education.
Des Plaines
Join us Saturday, April 22, for workshops, presentations, and performances.
Des Plaines
The Six Piano Ensemble brings its musical virtuosity home after a triumphant performance this summer at the 32nd World Conference of the International Society for Music Education (ISME) at the Royal Conservatoire of Scotland in Glasgow.
Skokie
Behind the political propaganda and opportunism, a number of elite Nazi leaders cultivated imaginative fantasies that drew upon myths, symbols, and teachings of mystics.
Des Plaines
Get involved in a campus-wide health and wellness initiative sponsored by the Oakton Educational Foundation.
Des Plaines
The final in this four-part Business Book Author series features author Sarah Caldicott.