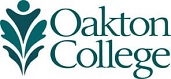 Des Plaines
This juried art competition, featuring student artwork, runs through April 28, 2018.
des plaines, skokie
Celebrate Earth Week at Oakton with a variety of lectures, projects and activities.
Des Plaines
Join us Saturday, April 21, for workshops, presentations, and performances.
Des Plaines
Featuring award-winning members of the competitive speech and debate society performing humorous persuasion, prose, poetry, and more!
Des Plaines
Students from Oakton, Wright, and Harper present their papers, examining Orwell's "1984."
Des Plaines
Enjoy an extraordinary concert experience and get your tickets early for this annual favorite!
Des Plaines
Get involved in a campus-wide health and wellness initiative funded by the Oakton Educational Foundation.