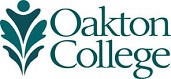 Des Plaines
The Six Piano Ensemble brings its musical virtuosity home after a triumphant performance this summer at the 32nd World Conference of the International Society for Music Education (ISME) at the Royal Conservatoire of Scotland in Glasgow.
Skokie
Behind the political propaganda and opportunism, a number of elite Nazi leaders cultivated imaginative fantasies that drew upon myths, symbols, and teachings of mystics.
des plaines, skokie
Applied Math in Action. Graduate students from Northwestern will speak about The Math Behind Netflix and Watching Mice Think: The Intersection of Math, Chemistry, and Neuroscience. A panel discussion follows.
Des Plaines
The awards recognize former Oakton students who have excelled professionally and provided inspirational service to the community.
Des Plaines
Get involved in a campus-wide health and wellness initiative sponsored by the Oakton Educational Foundation.
Des Plaines
The final in this four-part Business Book Author series features author Andy Crestodina.
Des Plaines
Be prepared to have your funny bone tickled by Oakton's very own improvisation troupe . . . The OMG Players.