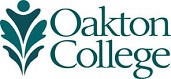 Candidates' Forum Scheduled March 24
Don't miss the Board of Trustees Candidates' Forum at 4:30 p.m., Thursday, March 24, in Room 1608, Des Plaines campus.
Three candidates, Patricia Harada of Wilmette; Eric Staley of Northfield; and Jody Wadhwa of Northbrook, are seeking to fill two seats on the Board. When elected, Trustees serve six-year terms.
Sponsored by the Faculty, Adjunct Faculty, and Classified Staff Associations, candidates will be available to answer questions from the audience and give their positions on election issues.
A corporate executive for a company that provides energy project financing and LED lighting products, Harada also is an arbitrator in the Circuit Court of Cook County. The current student trustee Staley is pursuing his associate of arts degree, and owns a business designing and building organic vegetable gardens. Wadhwa, a retiree, has served on the Board since 1987.