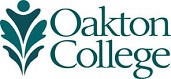 Oakton Receives Five Grants Totaling $85,781
Oakton recently received five grants totaling $85,781, including $38,700 awarded by the Illinois Board of Higher Education to assist students with cooperative internships.
In addition, the Illinois Board of Higher Education awarded Oakton a $37,081 nursing improvement program grant. Funds will allow the College to pilot a program that will enhance test-taking skills for first-year at-risk nursing students. A part-time nursing specialist will partner with faculty and staff to identify individuals who test poorly and develop a program to improve students' test-taking ability. Oakton was one of two schools of nursing in the state to receive a nursing improvement grant for the 2011-12 fiscal year.
The College also received $9,000 from the Illinois Arts Council to provide operating support for the College's Performing Arts Center and Kohenline Museum of Art.
In addition, Oakton's Center for Promoting STEM was recognized with a $1,000 mini-grant from the National Girls Collaborative Project to address gender equity in science, technology, engineering, and mathematics (STEM). The grant will enable the Center to establish an event for parents to encourage and support their daughters in STEM disciplines.
For more information, call the Office of College Advancement at 847-635-1810.