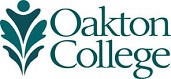 Oakton Hosts Employment Outlook Seminar
Manpower, Inc. will present the seminar Second Quarter 2011 Employment Outlook, at Oakton's Des Plaines campus.
The discussion, led by Anne Edmunds, Chicago metro regional director, and Jeremy Mahan, regional sales executive, will include employment trends for the remainder of 2011, the most in-demand occupations, and the changing nature of the workforce in Chicago and the United States.
To register, contact Mary Gipson at 847.635.1934 or mgipson@oakton.edu.