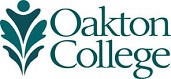 Oakton President Receives CARES Award
Oakton President Margaret B. Lee will receive the second annual CARES Award from Holy Family Medical Center in Des Plaines on Monday, March 21.
Given to someone who has "gone above and beyond the call of duty to improve the quality of life in our community," the award celebrates the values of compassion, accountability, respect, excellence and service.
In December, Lee donated her pay increase of more than $6,100 to establish a Student Relief Fund. Under her leadership, the College established a partnership with Northern Illinois University to offer bachelor's degrees for first responders; tuition waivers for the recently unemployed; and a Pathway to the Bachelor's Degree initiative with the University of Illinois at Urbana-Champaign. Countries around the world including China, Thailand, India and the Netherlands frequently call on her for professional advice and training.
Lee, also a professor of English, became Oakton's third president in 1995. From 1985 to 1995, she served as vice president for curriculum and instruction at the College. She holds a doctorate and master of arts degree in English and literature from the University of Chicago.