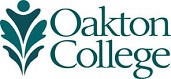 Cloud Computing Seminar Features Skokie Mayor
Skokie mayor George Van Dusen will serve as the keynote speaker at the Midwest Academic and Resilience Cloud Computing Consortium (MARC3), 8 a.m.  – 12 p.m., Friday, April 15, at Oakton Community College's Skokie campus, 7701 N. Lincoln Ave.
The seminar features a cloud computing demonstration by Dell Computers and a discussion about how the United States can create jobs and enhance global competitiveness through the creation of high performance computing centers of excellence.
MARC3, a group of colleges, universities, and industry partners, investigates the use of cloud computing infrastructure for businesses. Internet-based, cloud computing uses shared resources, software, and information to send data "on demand" to computers and other devices.
To register for this free conference, contact John Jones at john.jones@marc3.info or 773.286.0699. For more information, visit www.marc3.org/upcoming.html or contact Bob Sompolski, Oakton Dean of Mathematics and Technologies, at 847.635.1690 or somplski@oakton.edusomplski@oakton.edu.