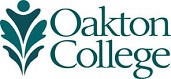 Bestselling Author Derrick Jensen to Speak at Oakton
Derrick Jensen, bestselling author of Endgame, will host an environmental discussion at 7 p.m., Tuesday, April 26, at Oakton's Des Plaines campus. A frequent contributor to Orion, Audubon, and The Sun Magazine, Jensen is one of "50 Visionaries Who Are Changing Your World" cited by Utne Reader.
Sponsored by the Oakton Ecology Club, Honors Student Organization, and Students for Social Justice, Jensen's seminar features ways to confront the destruction that is harming the earth. A question and answer segment follows Jensen's lecture.
Tickets are $5. Seating is limited. All proceeds benefit Chicago Wilderness.
For tickets, call the Oakton Box Office at 847.635.1900.