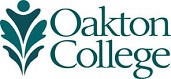 Oakton Hosts Rush Social Thinking Conference
Learn how to define and differentiate the needs of those with different levels of social functioning during Social Thinking Interventions, 8:30 a.m. – 4:30 p.m., Wednesday, May 4, and Thursday, May 5, at Oakton's Des Plaines campus.
Michelle Garcia Winner, M.A., CCC-SLP, a U.S., Congressional award-winning clinician and author, serves as the keynote speaker at the seminar sponsored by Rush NeuroBehavioral Center (RNBC). The developer of the Social Thinking™ assessment and treatment program, Winner has been assisting individuals with social communicative difficulties for more than 10 years. Social Thinking™ explores how the social mind develops and evolves over time.
Geared to parents, teachers and allied health and medical professionals who work with students in elementary school through young adulthood, workshop objectives include: describing the four steps of communication as a primary component to treat social skills deficits; defining the stages of making friends and how to teach students to advance from one stage to the next; and outlining terms including "emotional compression" and "realistic transition plan."
Registration fee is $350 for the entire conference; $185 for a single day. Participants may earn up to 13 clock hours of continuing education credit by attending both days of the conference.
For more information or to request a detailed program brochure, call Oakton's Alliance for Lifelong Learning at 847.635.1808 or 847.635.1934, or visit www.rnbc.org.