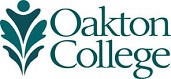 Adam Hayashi Selected as Dean of Science and Health Careers
At its meeting on May 24, 2011, the Oakton Community College Board of Trustees approved a recommendation to hire Adam Hayashi as dean of the College's Division of Science and Health Careers.
Hayashi, who grew up in Oakton's district, currently serves as dean of the College of Central Florida's Citrus Campus in Lecanto. He received his B.S. in wildlife and fisheries science from Texas A&M University, an M.A. in physiology from the University of North Texas, and his Ph.D. in higher education administration from the University of Florida, Gainesville.
After beginning his career as an anatomy and physiology instructor at Grayson County College in Denison, Texas, Hayashi held several positions at the College of Central Florida — including assistant professor, program facilitator, and campus director — before taking on his present role in 2010. 
In his new post, Hayashi will provide direction for eight departments, including biological sciences, physical sciences, physical education, nursing, basic burse assistant training, health information technology, medical laboratory technology, and physical therapist assistant. The division offers 19 degree and certificate programs, ranging from horticultural therapy and phlebotomy to radiologic technology, earth science, and more.  
"Oakton's Division of Science and Health Careers has grown significantly over the last decade," noted Tom Hamel, vice president for academic affairs. "It's critical that we have a dean who is capable of strong leadership in developing new curricula, strengthening contacts with local employers, and working with faculty to incorporate both traditional and emerging teaching techniques. Dr. Hayashi has solid credentials in all of these areas."     
"During the interview process, Dr. Hayashi impressed us as a thoughtful, well organized, focused, and collaborative administrator," Hamel added, noting that Hayashi also was involved in designing a state-of-the-art science lab for the College of Central Florida — valuable experience as Oakton moves forward with its plans to build a new $39 million science and health building, scheduled to open in 2015.
"It's an exciting time to join Oakton," said Hayashi, who assumes his new role on July 1.  "Science and health career opportunities are expanding rapidly – good news in this economy – and the new building is an excellent investment in our students' future success. Oakton has a rich history of academic excellence, and is known for providing a diverse caring environment that allows for innovative learning. I look forward to being a part of it."