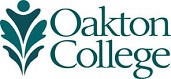 Oakton Hosts Pan African Connection Summit Feb. 4
Oakton hosts the 2011 Pan African Connection Summit, 8:30 a.m. – 1 p.m., Friday, Feb. 4, sponsored by the College's Pan African Connection. DeRionne Pollard, Ph.D., president of Montgomery College in Maryland, serves as the keynote speaker.
The summit highlights the achievements of African-American students and Pollard's address is entitled, "The Power Within: Our Impact on Student Success." The conference also explores trends and opportunities, as well as barriers to the success of black students. In addition, the seminar examines strategies that can be implemented to aid students of color.
Overseeing the education and student services for 60,000 credit and noncredit students at Montgomery College, Pollard is a member of the Presidents' Round Table of the National Council of Black American Affairs. She received her doctorate degree in educational leadership and policy studies in higher education from Loyola University Chicago and holds a bachelor's degree and master of arts degree in English from Iowa State University.
To register, contact Danielle Cargo at 847-635-1913, dcargo@oakton.edu, by Tuesday, Jan. 25. Conference fee is $20, which includes lunch.
Additional information can be found at www.oakton.edu/panafrican.