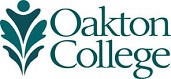 Oakton President Receives Hands of Peace Olive Branch Award
Dr. Margaret B. Lee, president of Oakton Community College, is the recipient of a 2011 Hands of Peace Olive Branch Award. Lee, a Wilmette resident, was honored Wednesday, July 27, at a ceremony at the Jewish Reconstructionist Congregation in Evanston.
Hands of Peace, based in Glenview, is an interfaith nonprofit that brings together American, Palestinian, and Israeli teens to enhance their peace-building and leadership skills. Palestinian and Israeli teens travel to the area each summer, living with a host family as they participate in an intensive two-week program with their U.S. counterparts.
"I am extremely humbled to be a recipient of this award," said Lee. "Hands of Peace serves as a beacon to the local and international communities by demonstrating that peaceful co-existence begins through the development of personal relationships. I am happy to provide whatever resources possible for such a worthy cause."
Lee has served on the agency's Advisory Board since 2007. The award recognizes her "substantial support of the Hands of Peace program, its interfaith connections, and the idea of peaceful conflict resolution that it fosters," noting in particular:
Lee's personal commitment to the ideals of Hands of Peace through her contributions to the Advisory Board
The invaluable donation of space and resources to the agency through Oakton's hosting of the summer program, and
The support she has shown to the Oakton faculty who play significant roles with Hands of Peace.
"It is a privilege to serve on the Advisory Board with Peg," said State Representative Elaine Nekritz (D-57). "Hands of Peace works to break down the barriers to peace and Peg is truly committed to that goal. She is extremely supportive of our efforts, and contributes much to the agency's success."
"I can't think of a more deserving recipient of this award," notes Oakton Board of Trustees Chairman Ann Tennes. "Peg is a woman of tremendous character. Wherever she goes, she puts people at ease by seeking understanding and common ground – the cornerstones of peace. She's a great ambassador."