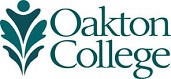 Looking to Four-peat
With 21 consecutive matches without a loss in the Illinois Skyway Collegiate Conference, the Oakton men's soccer team has a perfect blackjack hand. In the upcoming 2011 season, the Raiders look to "bust" when they seek to defend their conference title for the fourth straight year.
"I equate our unbeaten streak to when a pitcher is throwing a no-hitter in baseball," says coach Steve Brody, who is entering his 13th season with the Raiders. "It's not something you like to talk about because you don't want to jinx it. Of course winning another conference title would be great, but the ultimate prize is always getting to the national tournament."
Last season, the Raiders (16-2) came within one victory of making an appearance in the National Junior College Athletic Association Division I Men's Soccer National Championship. To surpass last year's campaign, the team will need to rely on new talent as only three players return from the 2010 squad: forward Nikoljan Sinani (Taft), defender Alberto Sanchez (Maine West), and midfielder William Groeings (Kirkwood).
Brody views that turnover as an asset.  
"It's almost better to have a team filled with new players and this is one of the best recruiting classes we've had since I've been here," he explains. "When players have success sometimes they can get cocky and automatically expect that to repeat itself. Last year is irrelevant. Incoming players are aware of our history and tradition, but haven't experienced that success for themselves yet. That's what helps when you're building from scratch."
Oakton's goalkeepers only surrendered eight goals last year and Brody doesn't expect a drop off in 2011. Front runners for the position include Daniel Niedzielski, who posted a school record 12 shutouts for Niles West last season, and Javier Martinez, a standout goalkeeper from Amundsen. Also in the mix is Jose Rodriguez from Evanston Township.
"I haven't established a depth chart yet," Brody says. "All three are very strong in net and there is little separating them."
Other highly touted newcomers include midfielder Emanuel Guzman (Lane Tech), defender Cody Uidl (Maine West), a transfer from Judson University, defender Bobak Khalili (Schaumburg), and midfielder Franco Alcocer (Proviso).
"We have a roster filled with quality technical and tactical players," Brody states. "Our only weakness is that we have so many athletes who haven't played together collegiately."
The Raiders open the season at home against Truman College on Saturday, August 27 and begin conference play Tuesday, August 30, at Morton College.
"We've had a bull's-eye on our back for a long time," Brody says. "Teams measure themselves against us."