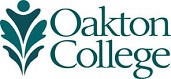 Oakton Trustees Fill Vacancy
The Oakton Community College District 535 Board of Trustees has named Eric Staley of Northfield to fill the vacancy of William R. Jackson Jr., who resigned effective Monday, August 15, 2011.
Staley's appointment that expires in April 2013 was made at the Trustees meeting on Tuesday, August 16. A former student trustee who served from September 2010 to April 2011, Staley owns a business designing and building organic vegetable gardens.
"We are very fortunate to have Eric as a trustee with his level of experience," said Margaret B. Lee, president of Oakton. "He is passionate about the mission of the College and brings a unique perspective as an adult student who recently returned to Oakton to earn an associate of arts degree."
Also at the August Trustees meeting, Joan W. DiLeonardi, Ph.D., of Des Plaines was named secretary to replace Jackson.
Trustees meet monthly at the Des Plaines campus, 1600 E. Golf Road. The next scheduled meeting is 7:30 p.m., Tuesday, September, 20.
For more information, contact the Office of the President at 847-635-1801.