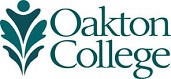 Oakton Part of $3.5 Million Grant to Develop National Center to Train Supply Chain Technicians
Oakton is one of only five community college in the country partnering on a $3.5 million grant project that will establish a National Center for Excellence in Supply Chain Technology. The College's share of the grant – $160,000 over four years – was approved at the September 20, 2011, Oakton Board of Trustees meeting.
The National Science Foundation awarded the grant to principle partner Norco College in Riverside, California. In addition to Oakton, other partners include Sinclair Community College in Dayton, Ohio; Tacoma Community College in Tacoma, Washington; and Jefferson Community and Technical College in Louisville, Kentucky. Oakton Dean of Mathematics and Technologies Robert Sompolski will serve as a co-principal investigator on the project.
The goal of the National Center for Excellence in Supply Chain Technology, which will be located in Southern California, is to increase the number of highly skilled supply chain technicians by 20,000 over the next four years to meet the growing demand for such professionals. Supply chain technology facilitates the storage and efficient movement of large volumes of goods from manufacturer to consumer. It is highly sophisticated and includes areas of expertise such as robotics, radio frequency identification (RFID), and geographic information systems (GIS).
Oakton's role will be to disseminate best practices in supply chain technology education.
In addition, College officials say there are direct benefits for its involvement with the project. Sompolski notes, "Training opportunities for Oakton students will be enhanced as our participation with the National Center for Excellence in Supply Chain Technology will provide access to grant generated course materials that will complement our existing curricula on RFID and robotics."